Job ads can be just as telling as interviews. From tone to language, job ads can help you understand what the job culture and boundaries look like. From our Creative Circle audience to yours, here are the things you absolutely must know when applying for jobs. Save these job ad tips and your future self will surely thank you!
1.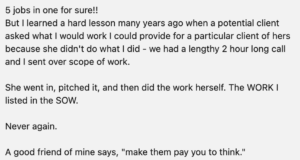 *GASP* The nerve of this client!
2. 

*Insert vague and generic job description here*
3. 

Make it make sense!
4. 

5.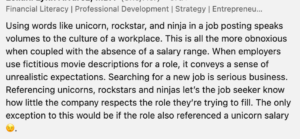 6.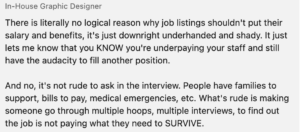 Salary transparency is a must!
7. 

We want a unicorn with ALL the skills but NONE of the pay 🙂
8. 

9. 

No one. Literally, no one likes surprises during interviews.