If you're in Austin for SXSW this year, you may or may not be able to afford a $1,200+ Interactive badge to gain access to all of the sessions and festivities. Either way, there's plenty of free stuff to do all around the city. So, make sure you're taking advantage of everything SXSW Interactive has to offer – for free.
Every year, companies come by the thousands, just to spend millions on giving away promotional items, food, beverages and wicked awesome entertainment. We are here to be your guide to doing SXSW Interactive without having a badge or "Official" access.
If this is the case for you, take the following steps and you will have the best time at SXSW Interactive 2016, without spending a dime: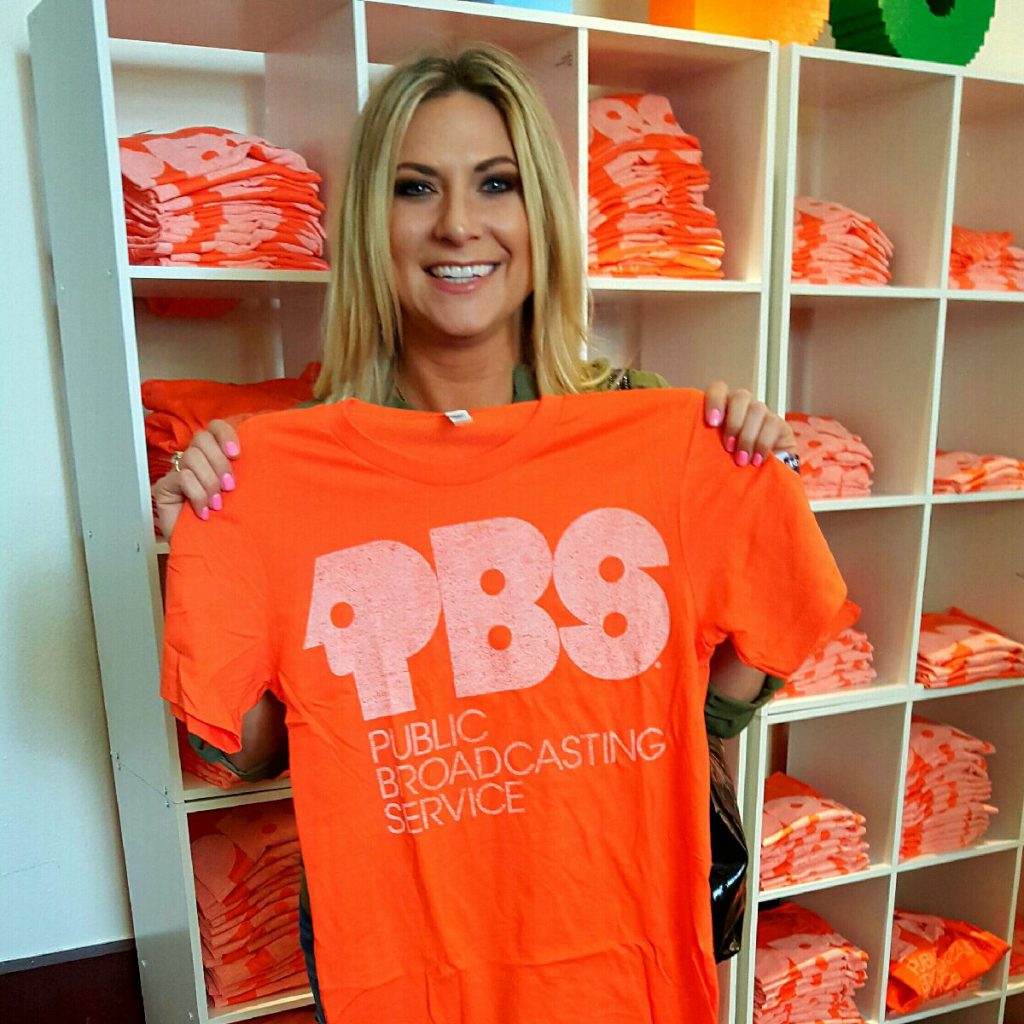 1. Get your Guest Pass
A SXSW Guest Pass is free and available to anyone who downloads it online. This will get you into multiple free "Official" SXSW events throughout the city and even a few things at the conference, such as the PBS Lounge at the Austin Convention Center, where they are giving away free T-shirts and gum. You'll also gain access to several other lounges that have charging stations for your phone.
Register for your free SXSW Guest Pass.
Here is a list of the "Official" SXSW events that allow Guest Pass access.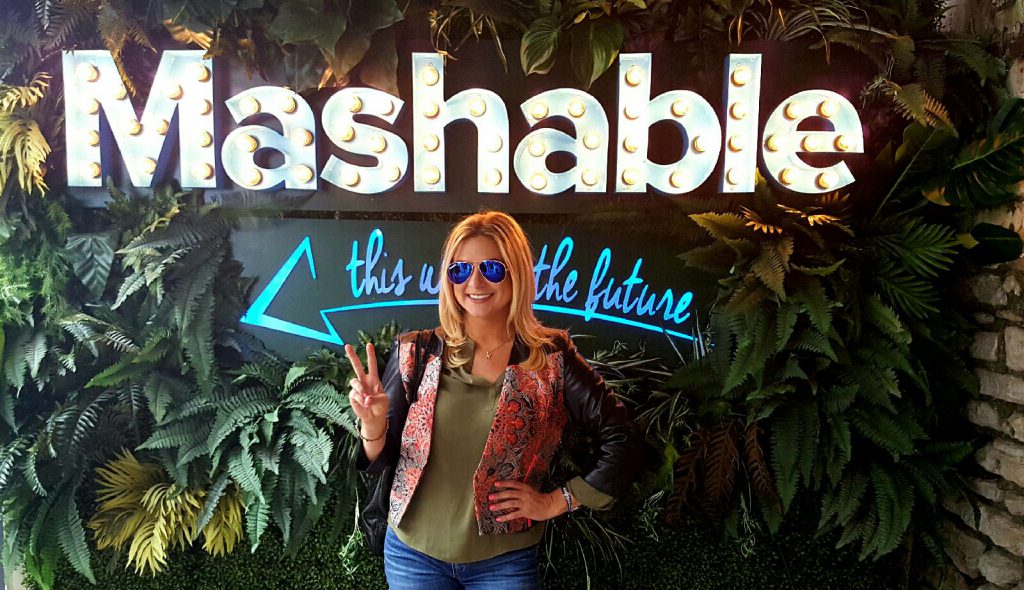 2. RSVP to Everything!
All of the "Unofficial" SXSW events typically require RSVPs in advance. This will allow you access to free events happening throughout the conference, including some seriously crazy nightlife and parties offering free food, drinks, giveaways and entertainment. Stop by places like the Mashable House on 6th Street near Sabine and get free sunglasses, tacos, drinks, take cool space photos and more.
Another favorite of mine is the Spotify House, technically a part of SXSW Music but overlapping with the Interactive portion. If you're still in town, you won't want to miss a free performance by Miguel on Monday, 3/14/16 at 6:15 pm. RSVP in advance and arrive early if you want to get in. Hurry up though, because many companies close RSVP prior to their events due to over-capacity!
Mashable House Austin – 610 E. 6 Street
Spotify House – 1501 E. 6th Street
For more info on other parties and places to RSVP, check out the following link by CoolinAustin that summarizes some of the best free SXSW events around town.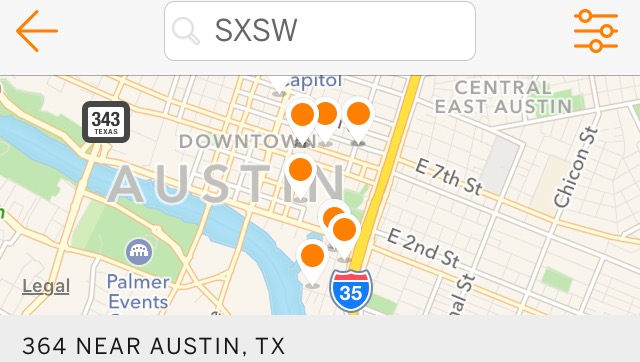 3. Download the Eventbrite Mobile App
This mobile app allows you to locate as well as RSVP to events and happenings near you, and they have a special section specifically for SXSW. It also sends you updates to your email before the event reminding you to download your tickets.
BONUS: You can also put the events you RSVP to on your calendar so you can prioritize them and don't forget!
Download Eventbrite.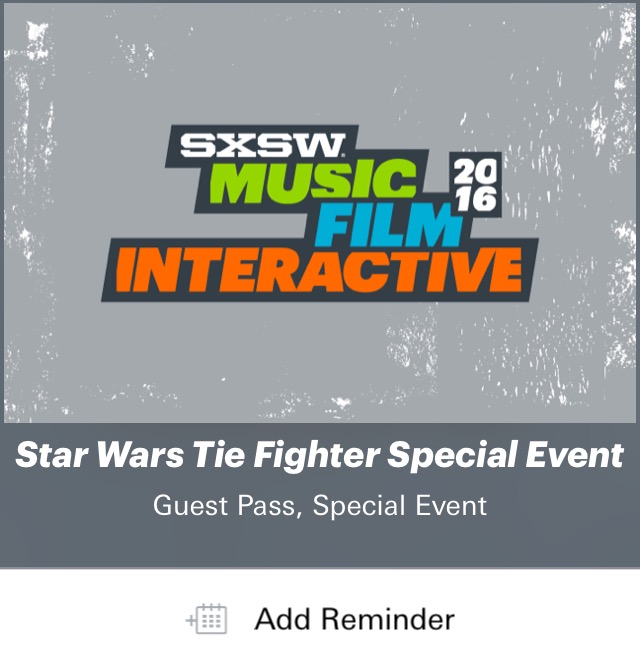 4. Download & Filter the SXSW Mobile App – SXSW Go
This app is obviously great for finding the "Official" SXSW events, but can be a little overwhelming if you don't have a badge and are specifically looking for free events. Luckily, they have a great filter feature.
Download the SXSW Go App, then go to "Filter", then "More" and filter by "Tags". I use the tags "Free" and "Guest Pass".
Download the SXSW Go Mobile App.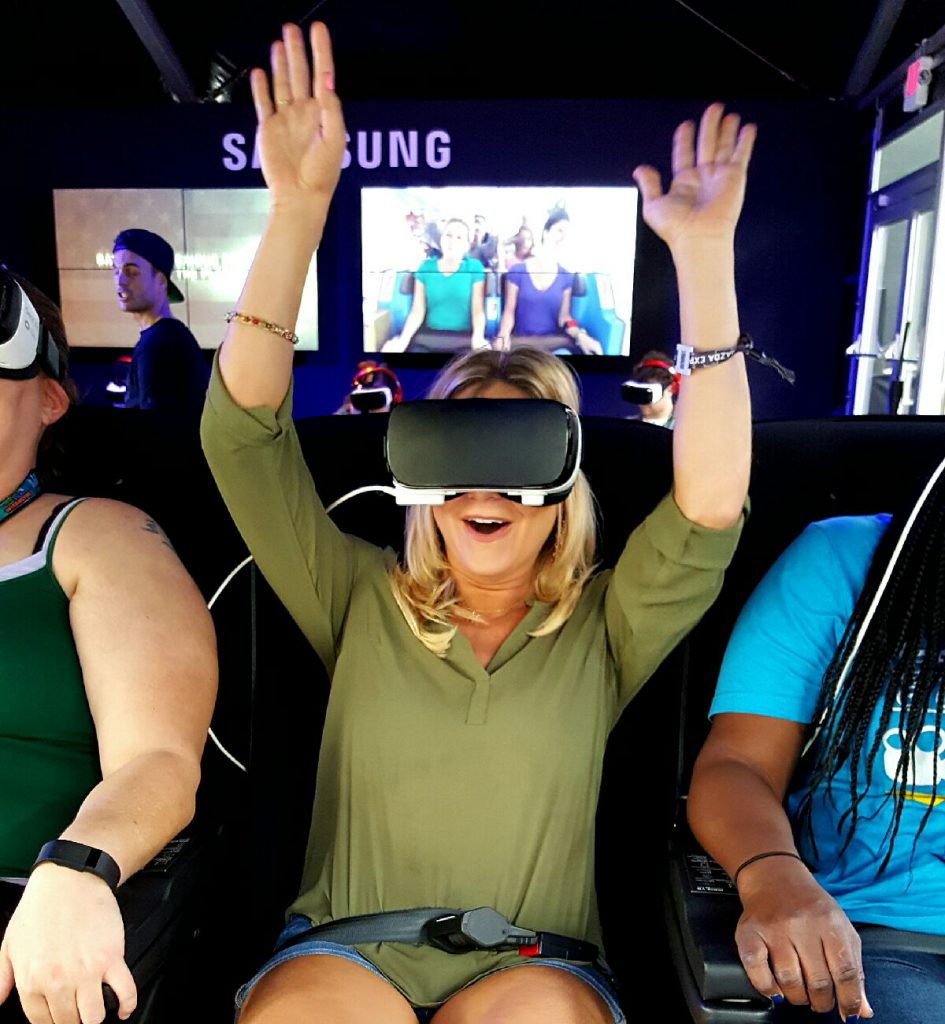 5. Just Walk Around!
Several companies host events around the city that are free and open to the public. Just across the street from the Austin Convention Center you will find the Samsung Gear VR Experience Lounge where you can go for a virtual reality Six Flags Tatsu Rollercoaster ride with gyrating seats to give you the feeling you're really there, and believe me your stomach will drop! They also have free popcorn!
BONUS: If you're a Samsung Galaxy user, you get to skip the long entrance line!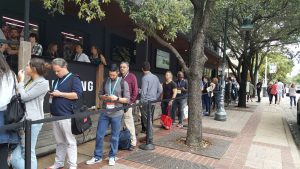 Likewise, the McDonald's Loft is giving away free McFlurries and custom burgers with those who have a Guest Pass from 9 am – 5 pm.
Overall, if you follow these steps, you should be able to navigate through SXSW without spending a ton of money, or any for that matter! The one thing you should spend money on though is safe transportation. Yes, I went there. Don't drink and drive. I prefer Uber, but Lyft representatives are passing out discounted ride tickets on the streets during SXSW. (Code for $10 off: BUDSXSW)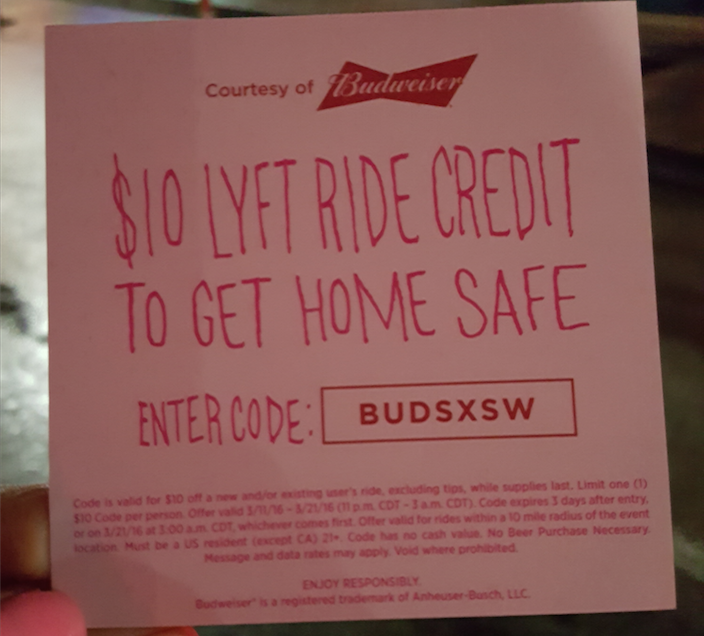 Also, Mazda is giving away free rides within three miles of the convention center with registration to their Mazda Express, but it's only to a few predetermined destinations and ends at 6 pm.
Have fun!
---
Denise is a Creative Circle Houston candidate and YOUR guide to the unofficial SXSW.
Watch as she takes on Austin, for free.