This one's for the job seekers! The ones who are applying, the ones who are interviewing, and the ones who are STRUGGLING! The general consensus is that the market is hard (not that stating it helps). We asked our network to tell us what they hate about applying for jobs. Hopefully one of their responses will make you feel like you are not alone because applying for jobs sucks. To join in on the conversation or make a complaint, visit our poll here.
1.

2.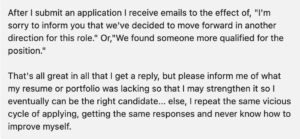 Tell me how you REALLY feel! Please.
3.

4. 

My password manager is in overdrive right now.
5.

Oh, the hoops we jump through.
6.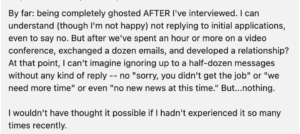 Who knew ghosting doesn't only exist on Tinder?
7.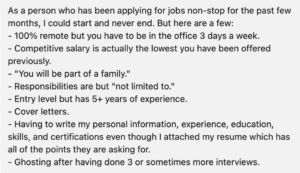 8. 

EXACTLY.