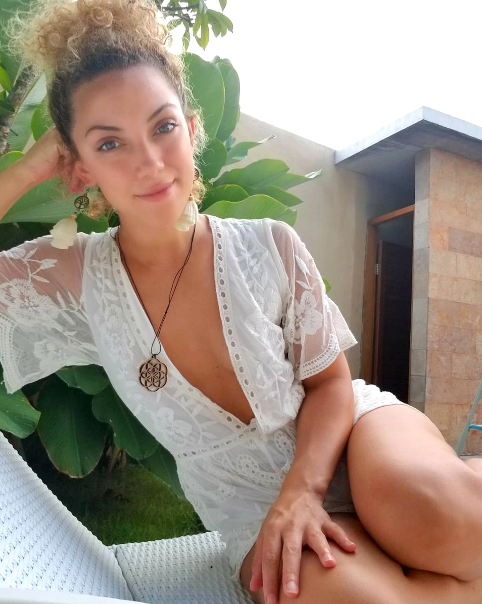 What do you do?
I am a community builder, coach, and facilitator. My passion is bringing people together. Last year, I created a workshop series called Vulnerable AF, a monthly community event experience that encourages vulnerability, intimacy, and thought-provoking conversations in a safe space. The goal of the workshops is to help people gain a new perspective on themselves and to find deeper and more authentic connections with the people in their lives. I have a particular mission to bridge the gap between men and women.
What are your Vulnerable AF workshops like?
In the workshops, I guide exercises that teach people to connect differently. I want to inspire real conversations and teach you how to feel safe and open up. I've been doing this work for a year and a half—and began doing teacher training in late November 2019, to instruct people to lead Vulnerable AF workshops. I am actually doing a teacher training right now. Virtually. In Bali.
In Bali?
Yes! I'm from NYC. I live with my boyfriend in a co-living space called the Lightning Society in Bushwick, Brooklyn. We had plans to go on vacation in late March, but when COVID-19 began to rear its head, we decided to leave for Bali early. We landed here in early March. Then the sh%t hit the fan in NYC, and soon after, the borders in Bali were closed. I imagine we are here for another month or so.
What happened to your business as a result of C19?
I had a 5-hour embodied leadership workshop planned for mid-March. But as the pandemic gained traction, Lightning Society—where I was hosting my workshop—closed for events. My boyfriend said that things were going to get bad. Then two days later, everything was different. Despite finding another place to host my event, it became irresponsible to do it in person. So we left for Bali. And I took Vulnerable AF virtual. Taking this work online was definitely a challenge for me. Could I have the same results online? It was not a natural shift as so much of what I talk about in my workshops is about being present in the moment.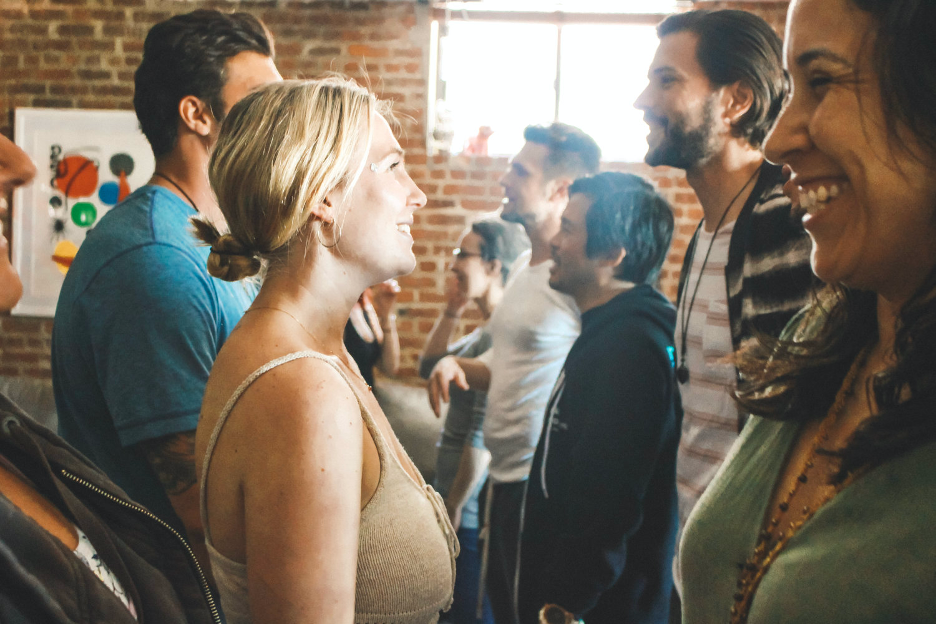 Can you share what a typical in-person Vulnerable AF workshop is like?
The in-person Vulnerable AF experience is so human. I create time for people to network and connect. I facilitate that by giving people questions to ask one another. We do a lot of partner and group exercises that promote closeness—some involve touch, eye gazing, or dancing with one other. I help people get out of their comfort zones and get comfortable with each other.
Usually, I have participants sign agreements for my workshops that run counter to the use of technology. Be present. Turn your phones off. Leave your resumes outside. My workshops were designed to take you off your screen—so it's ironic that I am now using the screen to create connections. Online, this concept of "shut your technology off" is no longer a thing. I think that's the most significant pivot.
How have you adapted to the realities of C19?
Given our new pandemic reality—I had to figure out how to take these in-person embodiment exercises and turn them in an online experience. I began a journey to see how I might use technology to create a Vulnerable AF experience. I took workshops on Zoom. I learned that you can break out into smaller groups—which can help create more intimate conversations within a larger body of participants. I did my first virtual event on March 21st, and it turned out great. I learned that I could take those tools and bring it virtually—but it is different. I can still use the same exercises on Zoom, but I'm looking at someone on a screen, and I can see the world of distractions. My workshops used to be three hours long. Now they're two. You have to make adjustments to the medium.
But virtual events do open up other doors. I don't have to worry about where I do them, or how many people sign up. Or worry about geographic disparity. More people can join globally. Yes, it's a different experience—but it also lends itself to experimentation with new ideas.
We are living in such an uncertain time—I think it's essential for us to connect now more than ever. Connect back to ourselves and think about the paths we want to take in the world. It's a time to get deeply authentic and think about what actually matters to us.
Check out Vulnerable AF!
veronicakaulinis.com
Facebook: vulnerableAF
---
About the author.
An award-winning creator and digital health, wellness, and lifestyle content strategist — Karina writes, edits, and produces compelling content across multiple platforms — including articles, video, interactive tools, and documentary film. Her work has been featured on MSN Lifestyle, Apartment Therapy, Goop, Psycom, Pregnancy & Newborn, Eat This Not That, thirdAGE, and Remedy Health Media digital properties.