What kind of work do you do? Where do you work?
I'm a freelance graphic designer and work for myself: I do web development, illustration, custom design, and more. In addition, I work with Creative Circle and design the Cognitive Art data visualization in the new client-facing newsletter, The Creative State of Work.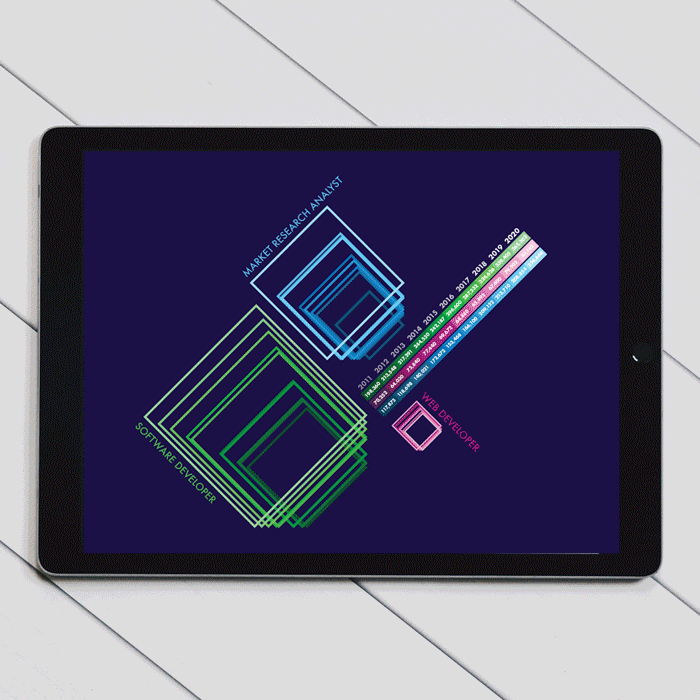 How long have you been doing graphic design?
I have been doing graphic design professionally for 14 years. I kicked off my career with 10 years full-time at an advertising agency, specializing in pharma. For the last 4 years I have been doing freelance design work across all different types of industries and projects.
I went to school at Temple University, to the Tyler School of Art, and graduated with a Bachelor of Fine Arts in Graphic & Interactive Design. It was a phenomenal program because it was built on the foundation of robust art. Before diving into the world of graphic design, we were required to take art classes, which included painting, sculpture, figure drawing, screen printing, lithography, etching, photography, art history, and more. I also did a semester abroad in Rome — there's no better place to study Art History and Photography when you have the Colosseum and Vatican in your backyard! Once we had a strong understanding and connection to these different artistic mediums, we transformed our knowledge and skill into graphic design, shifting to the computer as our main form of expression.
What are some of your design inspirations?
I follow fellow graphic designers and artists through social media, one of my favorites (also a fellow Tyler School of Art alum), is Jessica Hische. She creates beautiful typography and is a best-selling author.
Although most of my inspiration viewing is done online, I also like the tactical experience of flipping through books. A common go-to for me is The History of Graphic Design. The volumes span across different periods of times and styles. I also keep an eye out for the unexpected inspiration around me like the label design on an item I may have purchased at the grocery store or the beautiful designs inside the children's books that I purchase for my son, Logan. Some of my favorite illustrated children's books are by Richard Scarry and I love Rosie Revere Engineer (illustrated by David Roberts).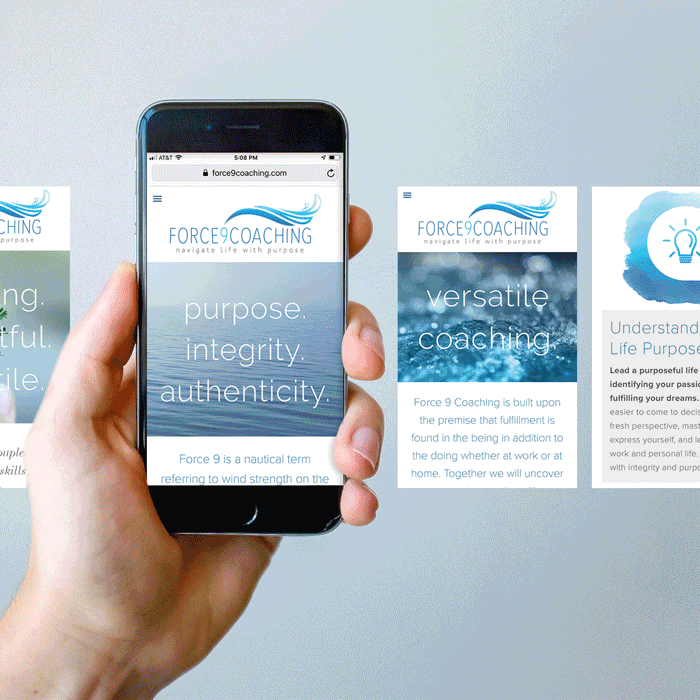 What drew you to graphic design and front-end development?
I have always been passionate about art — specifically painting with oil and acrylic. Once I was introduced to what "graphic design" was and learned that the computer could be a tool for me to create art, transform it, and share it with the world, I was hooked. I love the challenge and journey of turning a thought or idea into something visual.
Where would you like to go with your design work in the future?
In the near future, I hope my freelance opportunities continue to be diverse, spanning across different types of companies and projects. As much as pharma ad agency life taught me (which I am very thankful for and wouldn't be where I am today without it), at times it was quite constraining creatively. I am taking advantage of having fewer boundaries (read: less med/legal review) and using this time as a creative reset.
Even though I absolutely LOVE graphic design, I have two side goals that I hope to accomplish. The first is that I have a passion for decorating cakes, cupcakes, and cookies. My love for decorating started at my first real job at my neighbor's cookie shop where I decorated specialty sugar cookies that we assembled into baskets and bouquets in lieu of flowers. My hope is to work in a bakery again one day, even if it's a side job. When I am decorating, the icing and cake are just another medium for me to create and design!
My second design desire is to write and illustrate a children's book. Since having Logan, I have thoroughly enjoyed discovering the wealth and breadth of children's books — there are so many magical stories and unique styles of expression.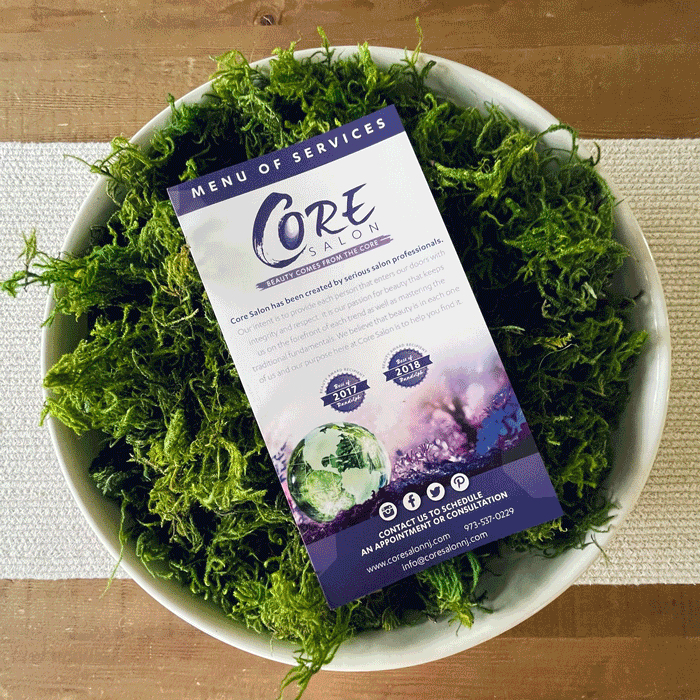 What is a project that you're currently working on that you're excited about?
I am excited about all of the projects that I am working on right now. It's true! For the past three months I have been creating the Cognitive Art for the monthly Creative Circle newsletter with a fellow CC member. This has been a blast to work on because I get to turn data and numbers into a piece of artwork. Any chance to force your brain to think differently is always an opportunity for growth.
In a totally different realm of design, I am working on a custom print project and a brand identity package. I am finishing up a wedding invitation for a simple and elegant bride. Wedding invitations are such a crucial element because they introduce the look and feel of the wedding. I also just finished a logo refresh/recreate for another client that owns a bakeshop. Now that the logo is final, I will be building a website which will align with the grand opening of their storefront.
How long have you been a part of Creative Circle?
Since March 2021.
---
About the author.
An award-winning creator and digital health, wellness, and lifestyle content strategist—Karina writes, produces, and edits compelling content across multiple platforms—including articles, video, interactive tools, and documentary film. Her work has been featured on MSN Lifestyle, Apartment Therapy, Goop, Psycom, Yahoo News, Pregnancy & Newborn, Eat This Not That, thirdAGE, and Remedy Health Media digital properties and has spanned insight pieces on psychedelic toad medicine to forecasting the future of work to why sustainability needs to become more sustainable.