Brooklyn-based Graphic Designer and Branding Maven
---
What do you do professionally?
I call myself a graphic designer. I do it all—print, digital, I've worked with experiential marketing. But what I really specialize in is branding and illustration. Whether it's a one-off logo design, or a portrait illustration for a friend, or full brand package with brand guidelines, style guides and a revamped website with custom iconography, illustration, and merchandise. It's where I have the most experience. Branding, identity, and illustration are what I love to do most. You can see my work here.
What is your origin story — how did you come to do what you do?
I always loved art and drawing and stuff like that. But more than sketching as a kid, I would always draw letters, I would always be more interested in custom lettering and creating custom posters for myself along with cartoons. I wasn't as interested in "fine art." And at some point, I realized that there's a job for that: graphic design. And so, I pursued that in college (Oklahoma State, in Stillwater, Oklahoma) and really learned how to generate ideas. I learned how a strong concept and telling a story through design and branding was the most important thing, not just making something look pretty. Then I got into the thought process that goes into it, the discovery and the research, the ideas and the iterations you have to come up with to arrive at the best results. That whole process became really intriguing for me. It's really exciting and rewarding for me to be able to do that with brands.
What brought you to NYC?
I grew up in Guthrie, Oklahoma, and came to New York at the end of the summer right after I graduated from college. I didn't have a job lined up before I got here. I had the money I made over the summer. My portfolio. My resume. I freelanced for a while, did a couple of long-term freelance gigs. Then for several years I worked with two different agencies, which were good learning experience. Both of those were good first jobs to have. But my second agency job, I got burned out on agency life. Especially a large agency that has lots of corporate clients. That's when I started freelancing full time, just a little over a year and a half ago.
How long have you been in NYC?
I've been here for about 8 years. I can't believe it. On one hand it feels like I've been here forever, but in other ways it's gone by so quickly. I live in Stuyvesant Heights, where Bed-Stuy kisses Bushwick and Crown Heights. It's not Bushwick, it's not Bed-Stuy; there are lots of families that have lived here for a long time.
Talk to me about your approach, your process.
I think that the core of it is asking the right questions. Why are you creating this product or service? What are you offering that is special to your customers?
I recently did a logo for a friend that's a photographer. And last year I did a full rebrand for an agency that specializes in higher education marketing. With each of those clients I have to ask:
What makes you different from everyone else?
What are you offering of value to your audience?
What sets you apart?
So, with that, my approach is to explore. I do my research and dig in during what I call my discovery phase. I explore other brands in the same industry and world and make note of what they're doing that's successful, not successful — and see where my client fits in. That's the first step. Then with that, generating ideas, and eventually creating a full look and feel for the brand that fits and visually sets them apart.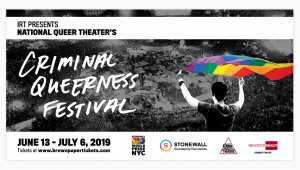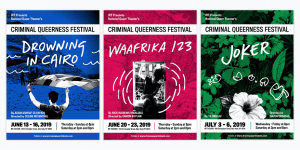 Design by Daniel Nolen
When do you know if something is working or not?
Being a designer, I'm constantly noticing everything I see in the world — from design on the train, in the city, online. I can automatically sense when its design isn't genuine, when it's just trying to be trendy but there's no heart to it. I can see that it's not really saying anything besides using a trendy font or illustration style. I have a filter up all the time for that kind of design, where I think: "I see what they're trying to do here but it's not really working, it's kind of hacky."
However — when you see something that is truly original and really works, it hits you right in the gut, in the heart. One of my favorite brands is the Criterion collection. They create really beautiful merchandise and DVDs for really high-end films. They're very selective of the films they choose, they select very well-made films, foreign films. Their entire brand is incredibly consistent in conveying a very intelligent look and feel that is indicative of the quality and value of their product. Criterion has a specific audience and offering, and they are not sacrificing the integrity of what they're trying to say — they're very true.
What's a day in your life like?
Usually I wake up, start the day, and make coffee at 7:30 or 8am. I try to read something before I look at my phone or answer emails, because that helps ease me in and I'm not immediately flooded by stimuli… ooh, I've got to get this done. I sometimes write in my journal or meditate and then eat something.
Then I move to replying to emails — as a freelancer I am often in conversation with different clients about current or future projects, as well as looking for new opportunities. After that, I go to my little home office and start working on projects.
I usually save personal projects for later after I've finished my "work" work. I try to take a break after lunch, go for a walk, get a coffee. At night, I like to go to happy hour or theatre.
How does community figure into your work?
Since I do work alone most days, it is important for me to make a point to reach out to fellow artists and designers even if they're not graphic designers. I have a lot of friends who work in tech — web developers and web designer. Even though our roles aren't the same, they can ask me about design stuff, and I can ask them about their areas of expertise. It helps to have people you can trust who will give you feedback and also support, if you just want to vent.
Aside from design, I have a lot of other projects I work on, whether theatre or music related. Making a point to get together and collaborate is really important for me, because that's not something I get to do in person a lot. Being able to collaborate and share that with others helps recharge the part of my battery that doesn't get recharged when I'm working at home all day on my own.
Consciously seeking out these communal moments has helped me grow as a collaborator. Working in an agency all day, especially in a cubicle under fluorescent lighting, you're trying to make yourself comfortable all day, you're trying to drown out everyone else's noise so you can work, create a comfortable space for yourself and your team. But a lot of times it's so difficult because there's so much happening. It's loud and it's crowded, and you have to commute, and you have to go find lunch…it's busy busy busy.
Whereas working for myself at home, while I do feel the need to get out of the house and it gets lonely, it's easier for me to be aware of that. I am more conscious now about seeking community and collaboration because I'm not in the middle of all the extraneous noise that's so present in so may work environments.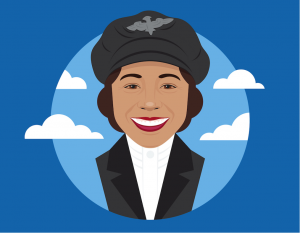 Illustration by Daniel Nolen
How long have you been a part of Creative Circle, and what does being part of the CC community mean for you?
I've been with Creative Circle officially for four years or so. Within that timeframe, I had some longer-term gigs so was not working with them as often as I have been the last two years. These past two years, I have been in regular contact with Creative Circle and they've found me some really great gigs that have led to other great projects. It's really nice that people who are looking for jobs for you know your strengths and what you can contribute. I think that's where Creative Circle is so valuable, they really get to know their clients and their candidates.
What are your biggest challenges doing what you do?
The biggest challenge? Definitely financial. I'm a full-time freelancer and sometimes it can be challenging to find enough work to support myself. It's important that I stick to my guns so that I can keep working on my terms from my home office.
Right now, the most important thing for me is being able to call the shots and do the projects I want. Having the freedom to do that is so rewarding. But what comes with that is having to hustle, the "I need to find a job for when this gig ends."
How long do your gigs tend to last?
The ideal ones (and many I have gotten from Creative Circle) have been longer term, by season or by project. The majority of my projects are between 3 weeks and 3 months in duration, many of which have led to other work.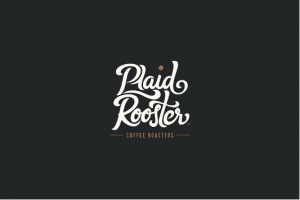 Design by Daniel Nolen
What's one thing you wish you knew before you started?
For me personally, I was scared. Scared to not have a regular paycheck, benefits — having to take care of all that myself. I think that that fear really kept me from taking the leap and doing what I really wanted, which was full-time freelance, or working for myself. But as they say: leap and the net will appear.
It's sometimes been stressful and uncomfortable, but the thing I would have told myself: "Don't worry, it will always work out, even if it's stressful and you're anxious. You'll make it work out. You'll learn something from it. Ultimately, it's all worth it because it's what you want to be doing. You're going to be happier doing this."
Who (or what) inspires your work?
I'm such a fan of so many things. I love music and going to the theatre. There are certain actors and writers and artists I'm obsessed with. But I think what really moves me is looking to other people who have a really good work ethic, who have been successful even through difficulties and challenges, but have come out the other side wiser, more successful, and better at what they do. I think that's what ultimately inspires me across the board. It reminds me not to take the easy route, to stick to what I believe in, and trust that that will ultimately yield the most satisfying results.
I love Saul Bass, who's really well known for his movie title sequences and film posters, he did a lot of work with Alfred Hitchcock. Talk about a storyteller, his intros for movies like Psycho and Vertigo, he sets the scene, it's like a mini-movie before the movie. He uses a very bold graphic style that I'm drawn to — that's very similar to my own style, which is perhaps why I'm visually drawn to his work. He has also done a lot of recognizable logos that are simple and giving the most amount of information in the simplest way possible, which is the challenge of logo design.
Paula Scher, a NYC-based graphic designer. Her work is very modern, bold, and colorful. She does a lot of branding for the City. She's done a lot of recognizable New York logos, the NY Ballet, The Public Theatre, the Citibank logo. Her work has so much energy and is so fun to look at, it's so unique, yet it can be translated across a bunch of different mediums. Her branding for The Public Theatre, every year she and her team revamp it. And all the stuff she does with Pentagram is amazing. I love Pentagram too.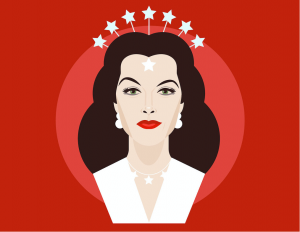 Illustration by Daniel Nolen
In what ways do you see your work evolving over the next year? Any projects that you're working on that you're really excited about?
This is outside of design, but I'm directing a cabaret show for a friend of mine, Christy Yin. She's a singer and a dancer. Christy knew I had experience doing cabaret shows and asked me to direct her debut! We just met today and had a really great work session. I was struck by how similar the work process was to collaborating on a design project, it's really "what story are we telling, how are we going to do that, with the right amount of information, so it's not excessive, but enough to lead the audience." You have to remember not to expect them to know anything we are not telling them.
It's a similar process to branding or creating a website, you're creating an experience for the audience. Collaborating with one or more people is really fun and exciting. It's the creative process in motion. The show was scheduled to be at the Gallery Players, an off-Broadway theatre in Brooklyn, March 13, 2020 — and we look forward to making it manifest when the timing is right.
Another project that's been really good for me is one I am doing with my friend Ben. We have a podcast on the Broadway Podcast Network called Ben Rimalower's Broken Records. We just talk with artists, actors, singers, and drag queens about the music and artists that have influenced their careers and their lives.
I'm the co-host and producing and editing the podcast. And that's just been super fun. It's a collaborative process, creating content, and we've gotten a lot of really great feedback. I've learned so much and I hope the listeners are learning as well! It can be found on iTunes, Spotify, Stitcher — all the sites. It's weekly, a lot of theatre and Broadway related stuff.

Illustration by Daniel Nolen
---
About the author.
An award-winning creator and digital health, wellness, and lifestyle content strategist — Karina writes, edits, and produces compelling content across multiple platforms — including articles, video, interactive tools, and documentary film. Her work has been featured on MSN Lifestyle, Apartment Therapy, Goop, Psycom, Pregnancy & Newborn, Eat This Not That, thirdAGE, and Remedy Health Media digital properties.