Free Brews, Tattoos, Bikes & St. Bernards
With non-stop action happening around every corner at SXSW 2016 – including back-to-back parties, live music and an array of people ranging from eclectic hipsters to badass bikers – it doesn't take long to find an awesome party or do some spectacular people-watching.
Strolling through the streets without a plan or badge during SXSW can be one of the most entertaining experiences Austin has to offer. There's something for everyone – from those who just want to enjoy a free cold beer to the more extreme, who get free tattoos.
Below, we highlight some of the interesting unplanned moments we've come across so far.
Mophie Rescue Party Powered by Indian Motorcycle at Bad to the Bone Bar
Not all parties are purely for entertainment. We loved stumbling upon the Mophie Rescue Party at 5th & Trinity this weekend. In partnership with the St. Bernard Rescue Foundation®, Glympse® and Indian Motorcycle®, in an effort to help raise money and awareness for St. Bernard rescue as well as provide power to those in need, this party offered free beers, badass bikes on display along with moto artwork and dozens of adorable St. Bernards.
This was one of the coolest partnerships and parties we've seen during SXSW this year, and it was free and open to the public. Not to mention, Indian Motorcycle® is raffling off a sweet custom mophie Edition Indian Scout Sixty motorcycle. Even if you weren't able to attend this great charity party, you can still enter the motorcycle raffle. The winner will be chosen on March 23, 2016.
Enter to win at www.mophie.com/mophierescue.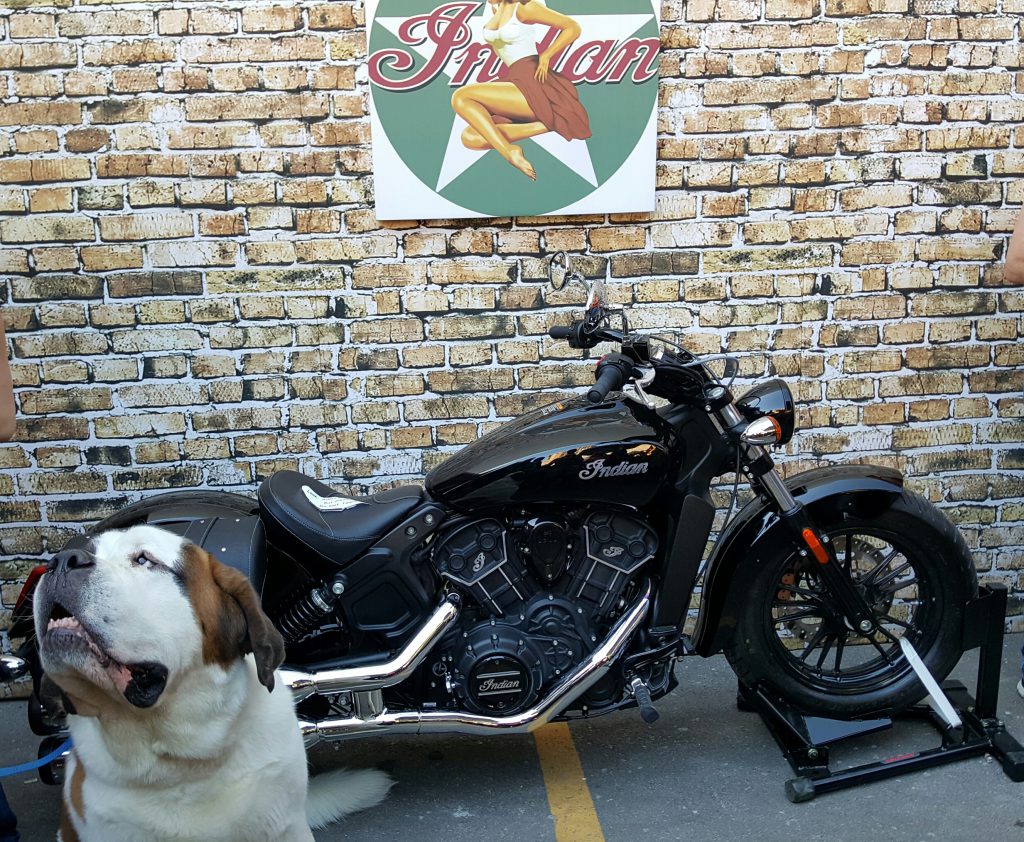 Free Tattoos at Harley Quinn's Tattoo Parlor
To promote the premiere of the upcoming DC Comic inspired Warner Bros. movie, Suicide Squad, a local tattoo shop at 513 E 6th St. has been transformed into the Harley Quinn Tattoo Parlor, offering up free temporary tattoos – and for the super badass and extreme– free permanent tattoos of Suicide Squad characters. Open from March 11-14.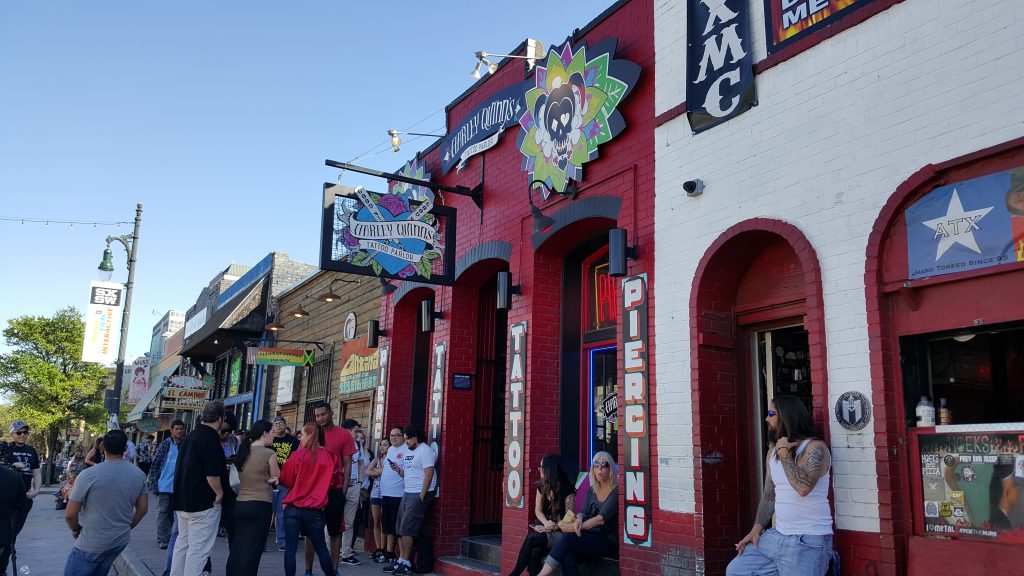 The Interactive Street Scene + Local Love
Austin is all about showing local love. So while in town for SXSW, make an effort to support local businesses by stopping into a pub for a cool brew or two, or to catch some free live music in the self-proclaimed "Live Music Capital of the World." Grab a seat near a window for A+ people-watching on the street. Also, partake in the street action with interactive performances around 5th and 6th Streets. Don't forget to tip the artists!
---
Denise is a Creative Circle Houston candidate and YOUR guide to the unofficial SXSW.
Watch as she takes on Austin, for free.