Points NORTH: The Power of a Good Party
The description was vague but intriguing for "Further North," a Design Week Portland event being hosted by NORTH, an advertising agency known for its work with Columbia Sportswear, Pacific Foods, and Cover Oregon (not their fault!). Would it be a panel, a lecture… ? Turns out, it was mostly just a party—a really good party—albeit with opportunities to make your own poster in the spirit of NORTH's handmade methods for creating fonts and label designs. There was also a booth (where you could ask a NORTH employee anything), free burritos, beer on tap, and a display of how the creatives at NORTH go from literally doodling with ink and paper to creating some of the most recognizable package design on the shelves of the grocery store.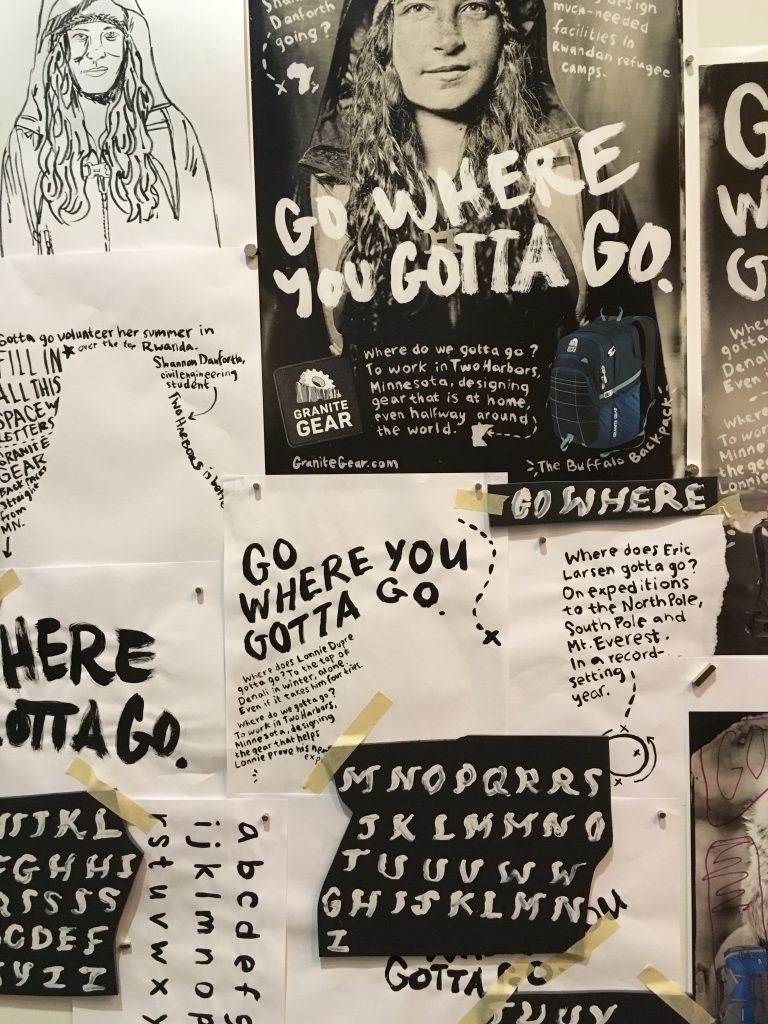 Full disclosure: I knew there would be some familiar faces in the crowd. One of NORTH's Creative Directors is an old acquaintance who dates one of my good friends, and an art director I've worked with for years produces his outdoor adventure magazine, Stay Wild (to which I also contribute writing and copyediting), under NORTH's custodianship. Since I was rolling solo, this took the edge off potential awkwardness, but instead of limiting me to interactions with people I already knew, these associations served as a bridge to get to know other, looser contacts.
Standing in the same conversation circle as the aforementioned CD put me in position to strike up a long conversation with the NORTH's Executive Producer—who I'd technically met previously, but only slightly knew. The arrival of a freelance photographer I knew led to an introduction to a Portland-based wardrobe stylist whose work I've been following. I didn't know that Kelley Roy, founder of the ADX manufacturing hub and Portland Made advocacy center, would be there, but I ended up talking to her for most of the last leg of the evening, and I even met, IRL, the owner of a modeling and talent agency before we realized we'd already corresponded over email months ago.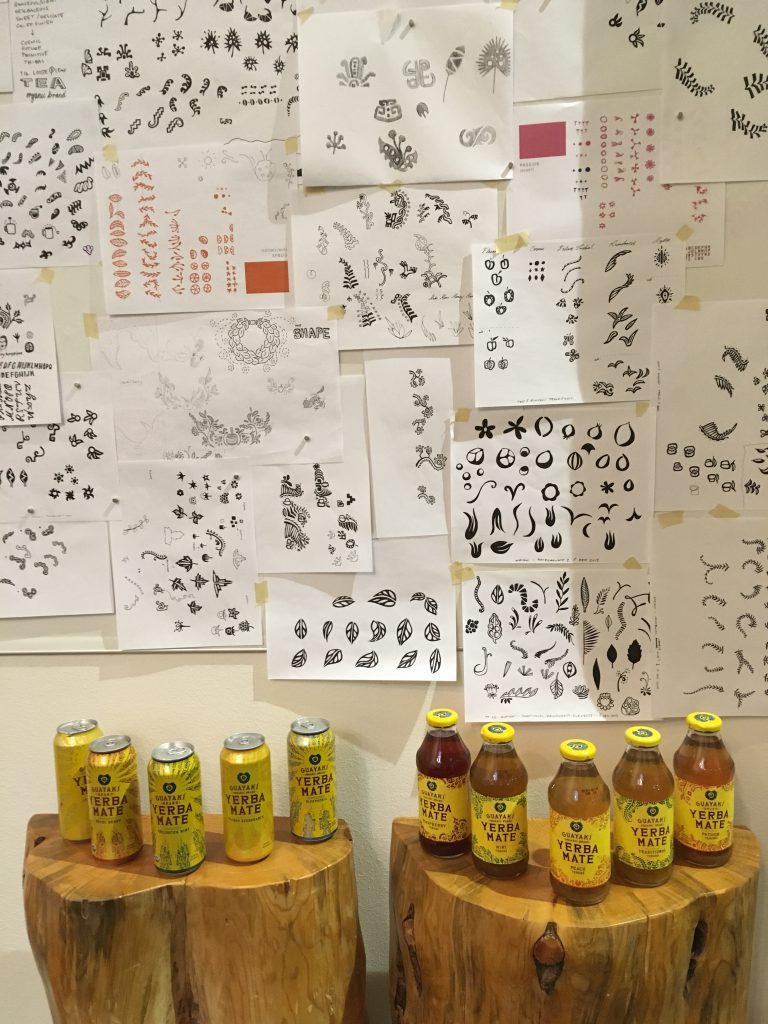 I was surprised to check my phone and realize that I'd stayed for almost the entirety of the three-hour event, floating from conversation to conversation, and getting an impromptu tour of NORTH employees' desk collections (including a ticket stub from Dollywood, a sea monkey terrarium, and a preserved baby shark), their hilarious "email treadmill," and the dark, upholstered booths hidden throughout their offices for private phone calls (though they look like they're for making out).
In an industry where relationships and personal chemistry are a bedrock, NORTH set the tone by being welcoming and curious about its guests. There may not have been much formality or structure involved, but I left the event feeling fulfilled, connected, and as though the time—though about twice as long as anticipated—had been well spent.
---
Marjorie is a former Creative Circle candidate based in Portland who recently accepted a full-time offer for her dream job. She is a writer/editor and stylist/producer with an emphasis in the design world. If you are interested in working with someone like Marjorie, please contact your nearest Creative Circle office.
Still on the fence about attending events or open houses?
Read our blog on why it's important.