Open Houses and Oversharing: The Design Week Portland Meal Plan
Good news: No need to make dinner arrangements during these few days that Design Week Portland's open houses are in effect. This year, the studios, agencies, and retailers who are opening their doors have really kicked it up a notch with the hosting duties. Show up early enough and you may well find a full dinner awaits. In fact, if I'd wanted to, I could have eaten three dinners last night, between attending four open houses and one well-sponsored event.
I began at Beam & Anchor, an out-of-the-way gem of a design shop on N Interstate that traffics in beautifully curated housewares and one of the best selections of accessories in the city. Above the retail space are a few studios occupied by makers of various sorts, who welcomed the public upstairs for a rare glimpse behind the scenes.
As a serial DIY-remodeler, I'm a magpie for all things home-oriented, so I was immediately drawn to the corner of the space occupied by Current Collection, a not-quite-launched line of pendant light fixtures designed by Nash Martinez. There's no website or official list of stockists yet, and Current's Instagram is claimed but unused, but you can glimpse a few of the pieces exclusively downstairs in Beam & Anchor should you be in the market for an illuminating conversation starter. (Note: there was hummus and grapes and that sort of thing, but the gustatory highlight of this open house was definitely the bottle of limited edition Spanish red wine Martinez opened for the occasion.)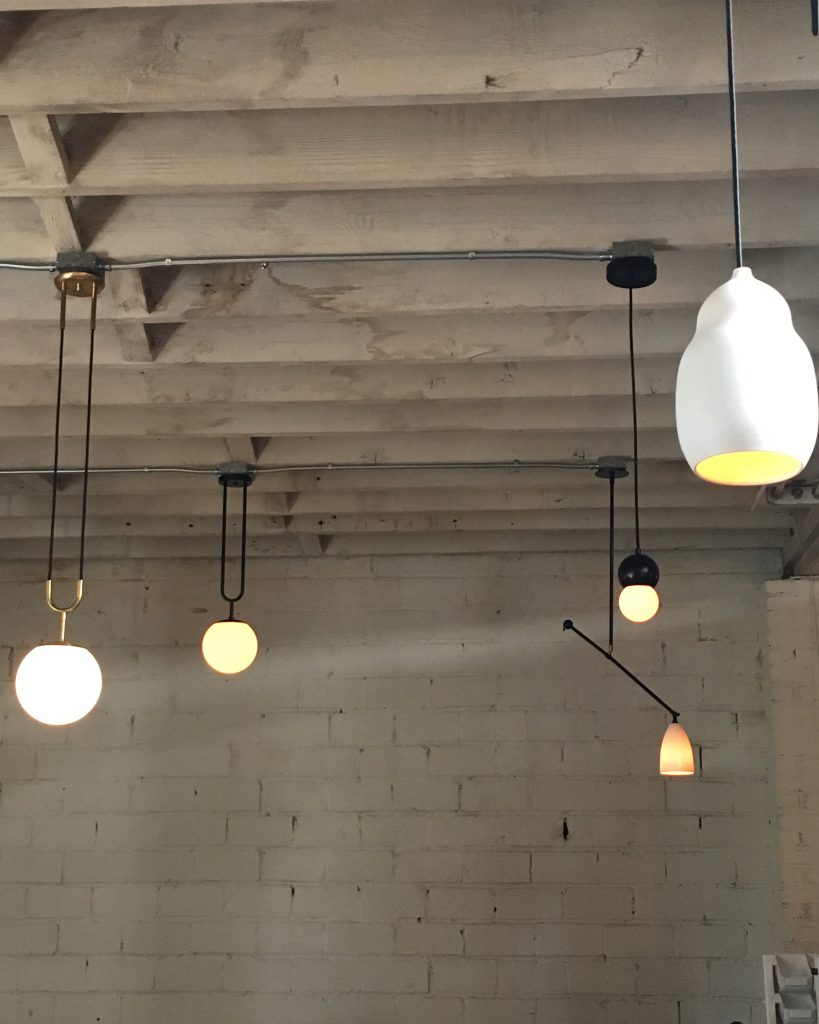 Moving on, around the corner I had to check the address twice to be sure I had arrived at The Brigade. The black door leading up to the spacious, whitewashed offices of this young digital agency is marked only with their logo, a pair of crossed swords. It's an agency with a musical bent—they've worked extensively with Spotify, and helped create the Nike Women Move Mix app, which curates athletes' playlists based on taste, type of workout, and pace—and a young, friendly staff, who gathered around an enormous spread of tamales from Tamale Boy, which is set to open a new location in The Brigade's neighborhood. After downing an enormous vegetarian version, I set about making new friends, including super-nice Brigade partner Zeke Howard, with whom I connected over a few mutual contacts and swapped email addresses.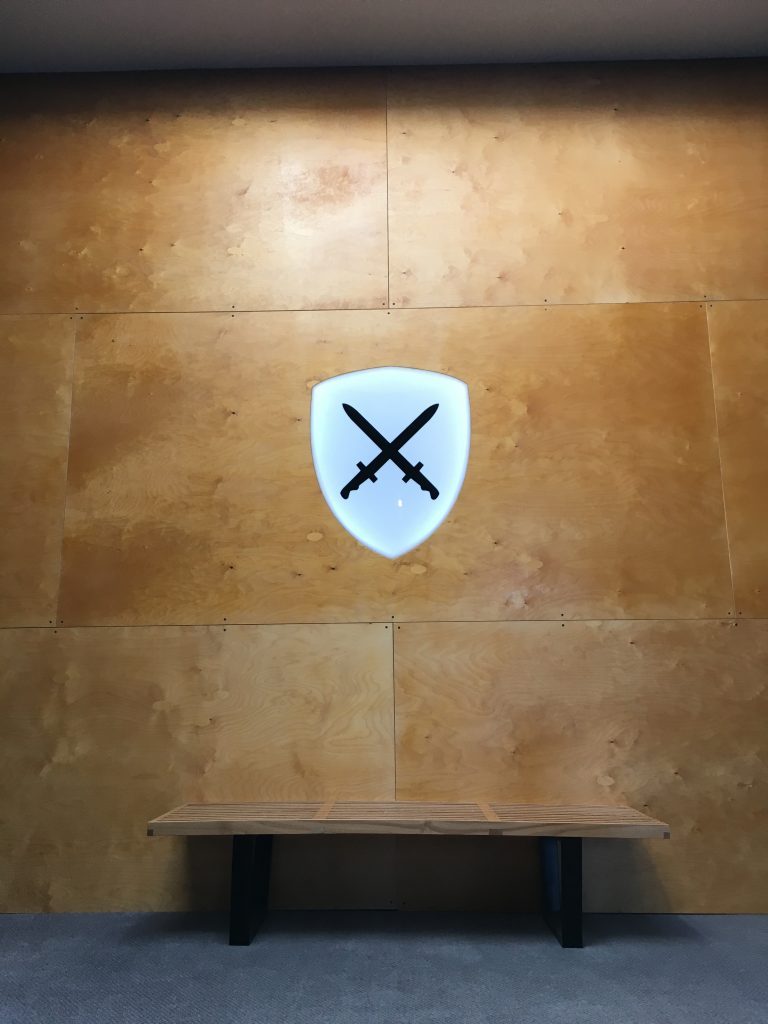 Dining and networking needs addressed, it was time to move on to 534, the shared studio space of Spacecraft, Merkled Studio, New Refined Basics, and VINCAdesign, where there was a casual, family friendly Mediterranean-style cookout underway. Used mainly by people working with wood and metal for furniture and jewelry, the space has a garage-y vibe, littered here and there with intriguing evidence of ongoing experimentations, like a giant egg-shaped tree burl that's been polished smooth for no apparent purpose. There I bumped into a few familiar faces from Portland's independent retail and fashion design scene, sampled an unlikely sounding cocktail involving spicy black pepper, pomegranate, and cucumber infusions (unique, delicious), and took a peek at furniture prototypes inspired by tree shapes and midcentury aesthetics.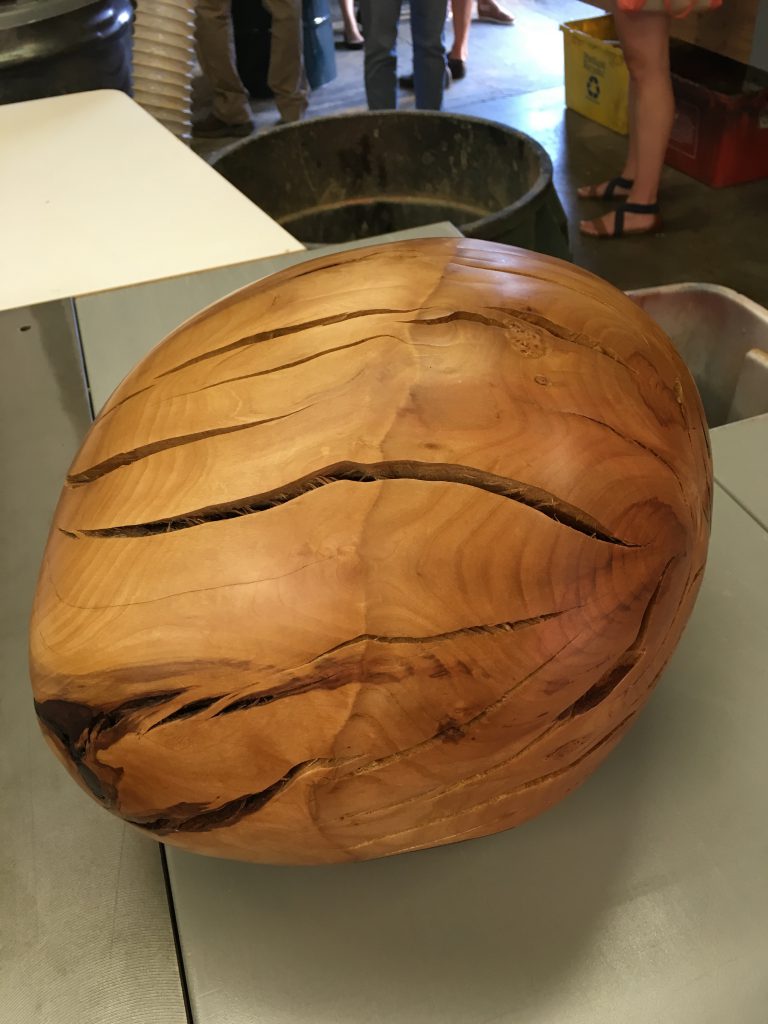 The last open house of the evening was actually more of a group sale featuring the work of students from the MFA in Applied Craft + Design program created as a collaboration between the Oregon College of Applied Craft (OCAC) and the Pacific Northwest College of Art (PNCA). Students, alum, and faculty offered an array of work priced at $50 or less, spanning hang-able art, wearable art, ceramics, handmade books, and more. A few clever items, like the grapefruit drinking vessels by Cat Chidester Brown, made me wish I had as much space in my cabinets as I do love for discovering new ceramics designs (read: limitless).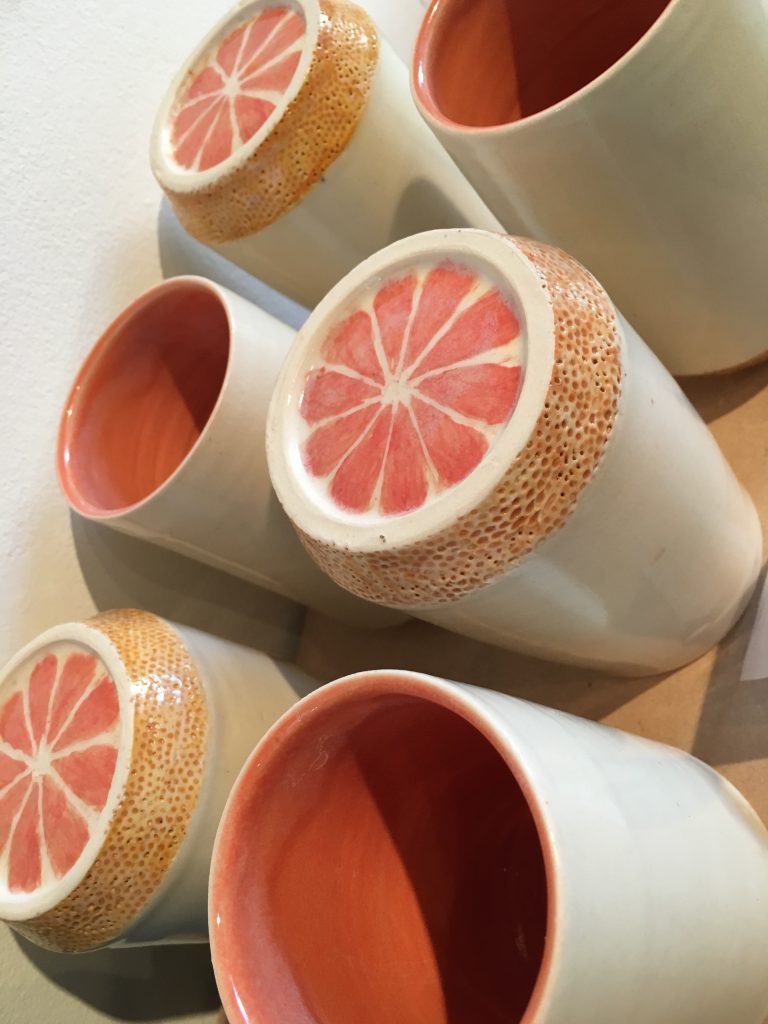 I ended the night next door, in the spacious XOXO Outpost warehouse, where I passed on dinner opportunity #3 in the form of free pizza from Roman Candle. Worry not—it was decimated without my help by fellow attendees of Overshare, a panel discussion and podcast taping hosted by the creative freelance network Working Not Working. The Portland-centric panel featured illustrator and educator Kate Bingaman-Burt, The Pressure's Adam R. Garcia, and newly minted Nike designer Rich Tu. Beginning with a round of white wine shots (ewwwww) to break the ice, WNW co-founder Justin Gignac set about grilling his panel on everything from their feelings about Portland past, present, and future to admissions of their worst professional anxieties.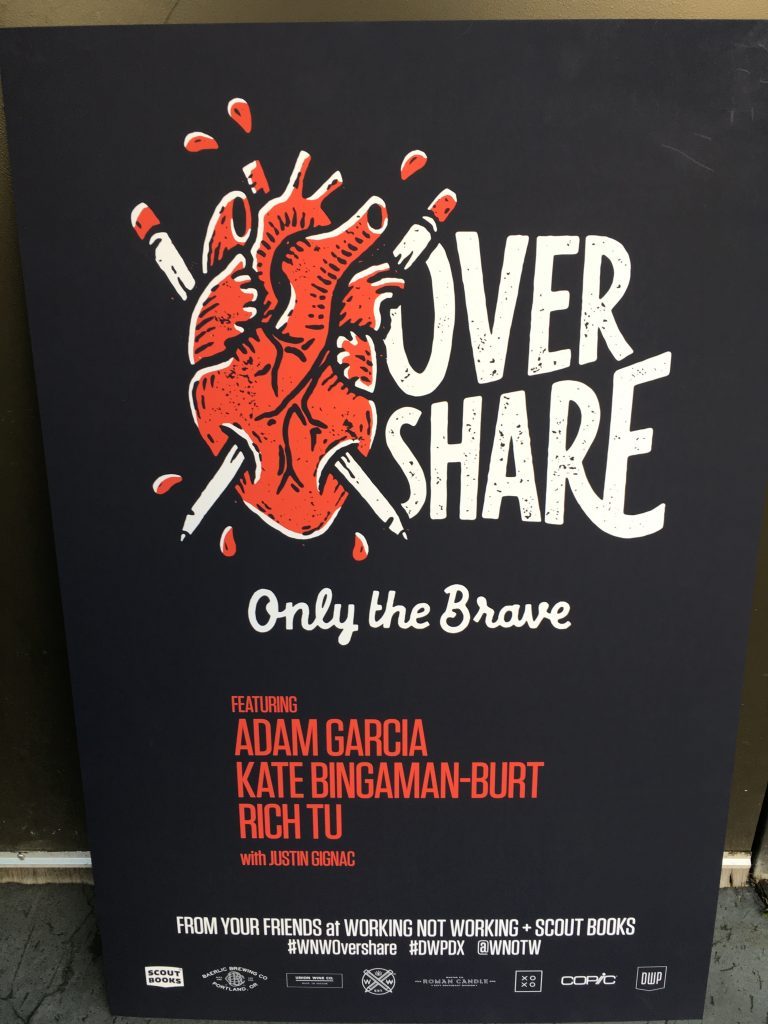 Billed as a casual, unguarded exercise in real talk, plenty of F-bombs were dropped as the panelists proved themselves generously forthcoming about their methods of self-preservation, early days of struggle, and the ongoing work of staying inspired (turns out maintaining a state of perpetual dissatisfaction may be a sign you're doing it right). There wasn't a lot of prescriptive advice, but it helped serve as evidence that those who pursue a creative career path share the same struggles. Not only is that struggle real, but in the long run, it's also the point.
---
Marjorie is a former Creative Circle candidate based in Portland who recently accepted a full-time offer for her dream job. She is a writer/editor and stylist/producer with an emphasis in the design world. If you are interested in working with someone like Marjorie, please contact your nearest Creative Circle office.
Still on the fence about attending events or open houses?
Read our blog on why it's important.