The art, music, and creative industries were some of the most hard-hit by COVID-19. Major festivals and fairs like Coachella, South by Southwest, Art Basel, and more had to be postponed or canceled — fashion shows went virtual. Theatres remain dark. We don't know when (or if) artists will return to the stage or when art openings will open again.
But in the face of all this absence and loss, artists and fans have found community in staggering numbers by tuning into Instagram Live and Zoom, watching intimate performances and shows streamed right into living rooms everywhere. DJ D-Nice's Club Quarantine became one of the must-do digital tickets, with fans including Michelle Obama, Beyonce, Joe Biden, and Oprah. And museums and cultural institutions joined the fray, finding new ways to bring art to the people. While we suffer through the challenges of COVID-19, and yes — there are many challenges — we want to take a moment to salute those that have found new modes of creation in these most unusual of times.
Here are eight great creative things born in the time of C-19 that are giving us life.
1.  LIMBO MAGAZINE: A New Type of Magazine About the State We're In

LIMBO is a novel rethinking of the magazine publishing model. A compendium of original, quarantine-created work from over 100 top artists — including Tom Sachs, Vivienne Westwood, Wolfgang Tillmans, and more. This grassroots idea is rooted in creating a positive outlet and paying work for creatives living in an uncertain time. In the words of Nick Chapin, the creator of LIMBO and former Director of Publishing for art-world juggernaut, Frieze Magazine:
"I started to worry about the younger artists, freelancers I've worked with over the past 10 years who are often living paycheck to paycheck. There's no furlough scheme for artists, and no safety net for many people across the creative industry, so the situation seemed pretty dire. At the same time, I wondered what new ideas were bubbling up under lockdown. It was a rare moment, everyone in the world standing still. It felt like we ought to take a picture—a snapshot and a cross-section of the state of things through the eyes of the most creative people."
And the result? Perhaps the ultimate time capsule of 2020 — as seen through the gaze of some of the most creative humans on the planet. A collection of hope, laughter, and a vision for the future.
2. Verzuz Live Battles: An Homage to Hip-Hop's Roots in the Age Of C-19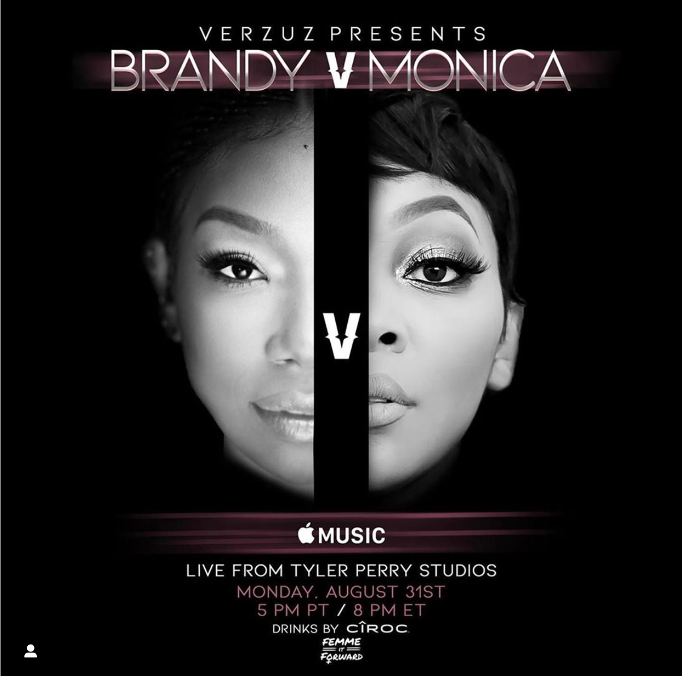 When COVID-19 closed the curtain on live music performance, ingenuity kicked in and created another way. Veteran superstar producers Swizz Beatz and Timbaland started the Verzuz series, turning their own friendly rivalry into a social media hit paying homage to hip-hop's roots and reigniting careers.
The concept behind the Verzuz series is simple: Swizz Beatz and Timbaland curate a DJ-like Insta-Live event, choosing two Hip-Hop or R&B icons, typically from the golden age of 1990's-early 2000s that they both came up in, to face off in two 10-song rounds. Artists play signature songs and tracks that they wrote, produced, remixed, or performed. While the performers make their magic happen, a real-time audience that has ranged from 250,000 to 710,000 (for May's Jill Scott-Erykah Badu) cheer them on and comment on the action.
These classic rap DJ and R&B battles have become a much-needed bright spot for music lovers. Since April, Verzuz has become a quarantine cultural institution — with the adjacent creation of its own host of characters, lexicon, and community. It has revived and sparked new interest in Black legacy artists, sparking the term "the Verzuz effect," making these online events the talk of the quarantine town.
3. Window Swap: New Twist on a Room with A View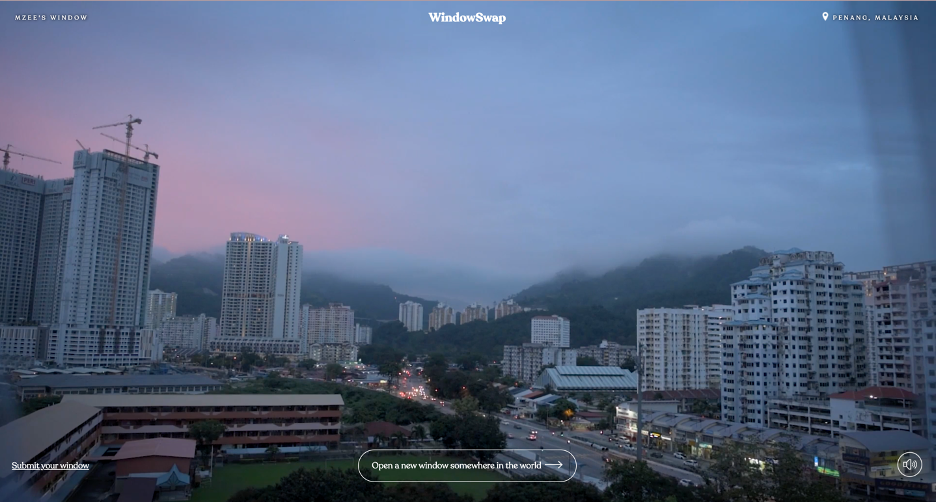 Wanderlust calling? Travel may be on hold, but that doesn't mean the vistas have to be. The brainchild of a wife-and-husband team of creatives living in Singapore, Vaishnav Balasubramaniam and Sonali Ranji created the ultimate "quarantine project" — Window Swap, a website that lets you travel without moving by letting you gaze out of other people's windows all around the world. From the comfort of your own home, you get the feel of being in a new place, without the pathogenic drama of planes, trains, or automobiles. Anyone, anywhere, can access Window Swap — just visit the site and find a video of a window to look out.
Want to share your world with the world? Just shoot a 10-minute, static, horizontal locked shot video, ideally with part of your window frame or balcony door frame in the shot, and send it to this qunaliaa@gmail.com. Have fun exploring!
4. Drive-In Opera: An Aria En Plein Air
When COVID-19 shelter-in-place mandates first began, music events pivoted to virtual spaces. But now that lockdown has eased somewhat, how can fans enjoy a real-life experience without crowds? Say hello to drive-in opera! The famous International Festival of the Voice that takes place each year in Phoenicia, New York, is hosting the world's first drive-in opera! On Saturday, August 29, one of the grandest of operas, Puccini's Tosca will be performed live on stage and simulcast on giant Jumbotron screens. An advanced sound system will amplify the arias as you relax in the cozy cocoon of your vehicle.
When the COVID-19 pandemic made it necessary to re-envision the annual 3-day Festival of the Voice, this idea for a drive-in opera was born. 600 cars will have space to partake in this unique performance, and it may just set the stage for future events of its kind worldwide.
5. #MuseumFromHome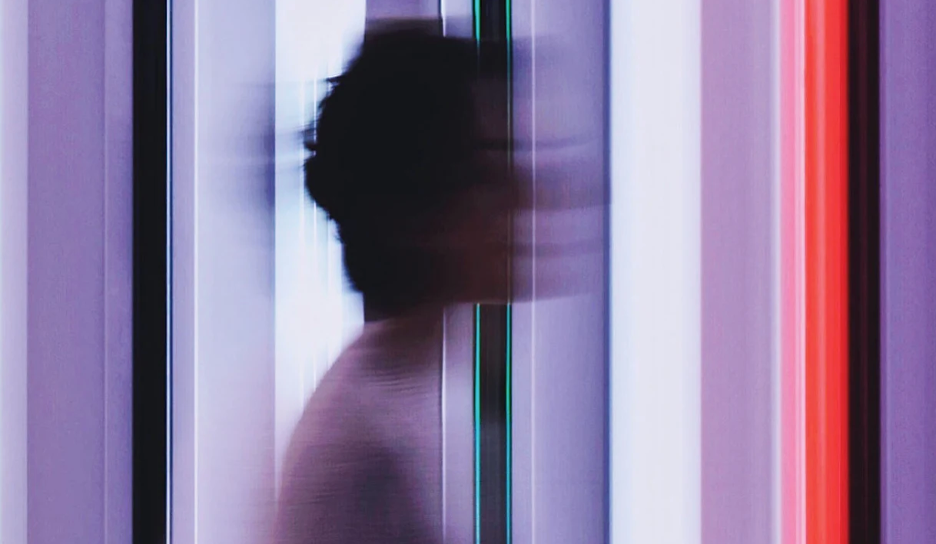 Just because the museums are closed doesn't mean you can't take in the art. When the physical doors closed, tons of museums opened virtual doors for all to experience in this time of distancing, magically making the far away tangible with a mouse's click. Here are a few that caught our fancy:
Through Google Arts & Culture, you can take virtual tours of some of the world's most impressive archeological and cultural sites.
The world-famous Art Basel fair. This visual celebration may have been canceled, but you can indulge the glories from home, even if you had no plans to attend the fair in-person. Scroll through its unique online viewing room, featuring more than 2,000 artworks from 235 global galleries.
Take a virtual guided tour of the iconic Guggenheim Museum in NYC. Join museum educators for a live shared discovery of different collections, exhibitions, and architecture. Each tour shines a spotlight on a selection of modern and contemporary artists and works to spark conversation, contemplation, and collective meaning-making. All ages and abilities are encouraged to come play.
6. Stories of Splendid Isolation – Little Moments of Literary Respite
Google Assistant's Stories of Splendid Isolation creates little moments of literary respite that bring together thoughts from writers all over the world, chronicling the myriad ways everything has changed during this time of social distancing.
Using the Google Assistant app, listeners can hear writers from around the world share their thoughts and reflections on the COVID-19 crisis. It is a point of connection in these less-connected times. Created by Visual Editions in London, with help from Google's Creative Lab, Stories of Splendid Isolation is available through Google Assistant. Each day, there's a choice of three different authors to listen to, with each clip around two minutes long. Writer's musings range from their personal lived experience of the pandemic to an imagining of what life might be like post-quarantine times.
To be part of this story, download the Google Assistant app, and say: "Hi Google, talk to Stories of Splendid Isolation." Google Assistant will take care of the rest — all you have to do is give yourself a few minutes a day to listen.
7. The Sofa Singers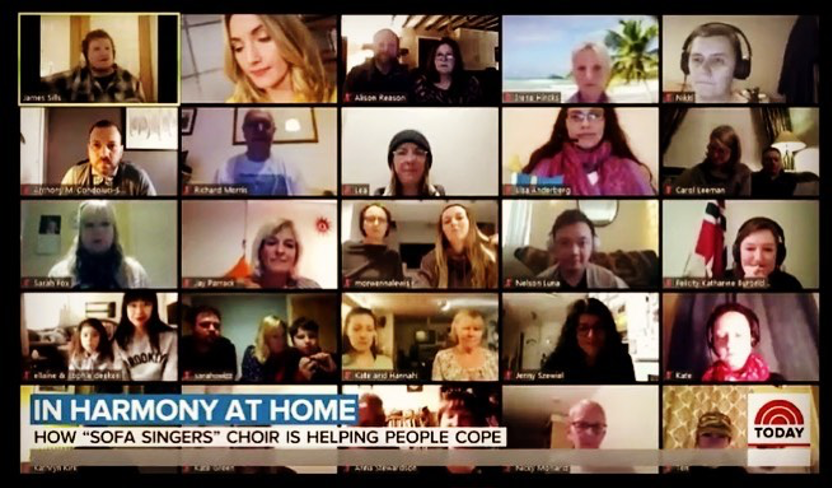 Sing your blues away at this twice-weekly online vocal extravaganza from James Sills, which brings hundreds of people together from around the world to sing together. The genesis of The Sofa Singers is a now-classic tale of the virtual pivot. When it became impossible to run his real-life choirs, vocal leader James Sills launched this group, connecting people globally through the power of song from cozy sofas everywhere.
It's free and easy to take part! If you want to lend your voice to this epic auditory Zoom experiment, register here to come together in real-time and sing with hundreds of people for 45 minutes every Tuesday evening and Friday morning (UK time). Before the session, participants receive a lyric sheet and access code to join the session, where Sills takes participants through the song bit by bit.
8. Dancing Alone Together
Welcome to the transformed reality of live dance — creatively cobbled together and delivered to us wherever we are through our myriad devices, from professional companies finding new ways to dance together, to new models for movement classes that invite you to shake off your insecurities in the comfort of your kitchen, living room, or garden. In the video above, Alvin Ailey dancers move lyrically together, apart — performing an excerpt of choreographer Rennie Harris' Lazarus.
These unusual times have also brought more regular folks into the dance fold through livestreams like DanceChurch, which captures a rotating cast of dancers, often including founder Kate Wallich, Thomas House, and Lavinia Vago — who take turns leading movement that is part virtual dance class and part joyful therapeutic release.
---
About the author.
An award-winning creator and digital health, wellness, and lifestyle content strategist — Karina writes, edits, and produces compelling content across multiple platforms — including articles, video, interactive tools, and documentary film. Her work has been featured on MSN Lifestyle, Apartment Therapy, Goop, Psycom, Pregnancy & Newborn, Eat This Not That, thirdAGE, and Remedy Health Media digital properties.