#LiveCreativeChat Recap
If you're a creative, then what you offer is a product. And we're not just talking about the product of your work, but the caliber of it, the unique approach you take in everything you do. Just like Apple and Microsoft have different approaches to computers, so do you have a unique approach compared to other creatives in your field. In order to give employers a sense of what that unique approach is, you need a consistent and specific message that follows you wherever you go: your personal brand.
In this edition of our monthly #livecreativechat, we turn to Twitter to learn more about how everyday creatives are branding themselves and how to make that brand even stronger. Check out the highlights below!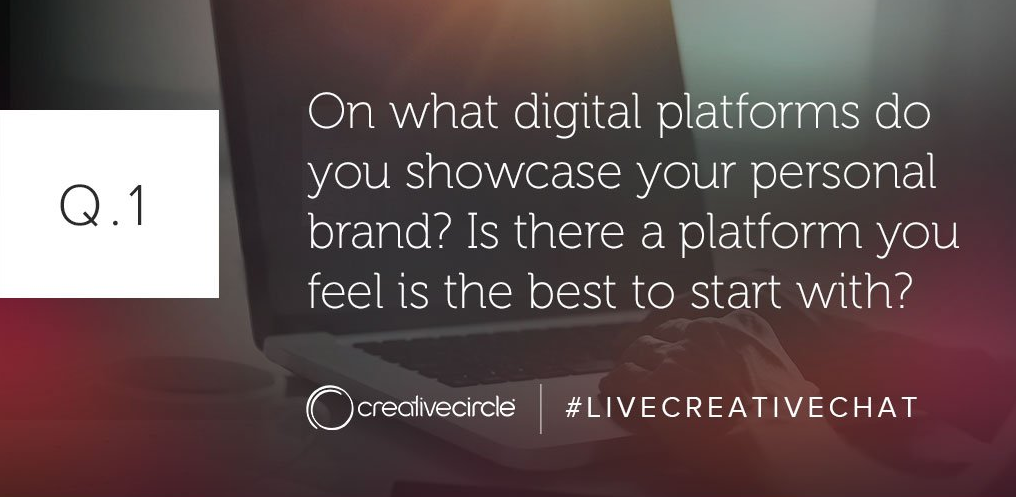 @Creative_Circle A1. Personal website. @Behance. @dribbble. Behance is free!

— Duilio Atarama (@duiliodesign) March 15, 2017
@Creative_Circle Personal portfolio, LinkedIn, Instagram…I think its important to keep branding consistent amongst all platforms #LiveCreativeChat

— Caitlin Slezak (@caitlin_slezak) March 15, 2017
@Creative_Circle A1: I think it's easiest to start w/ @LinkedIn since you've already established professional connections. #livecreativechat

— Jackie Garcia (@iamjackiegee) March 15, 2017
A1: #LinkedIn, but clients will evaluate #GitHub, personal site & #Twitter too. We suggest an "online audit" of all platforms you're on! https://t.co/OtsqqDlwyb

— Erica Woods (@ericawoodsgo) March 15, 2017
To start, understand your audience and determine which social media platforms they use the most. If you have a lot of options, keep in mind that you don't need to be on every social media platform! Really zero in on developing your personal brand through the mediums which benefit your brand the most.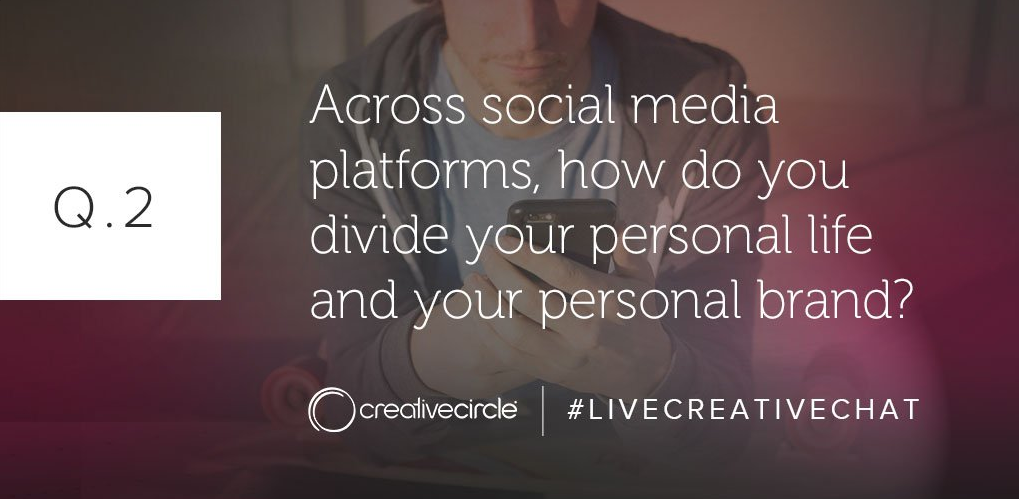 @Creative_Circle A2
Blog=personal life+personal brand
LinkedIn=personal brand – personal life
FB=personal life – sad parts#livecreativechat

— Jake Earl (@hey_youre_hired) March 15, 2017
From @latimes – Assume that your prof life and your personal life merge online regardless of your care in separating them. #LiveCreativeChat

— michael weiss (@mikepweiss) March 15, 2017
Think about how you want to be perceived in general and which parts of your personal and professional life reflect that. Remember to show the real you as much as possible by molding your professional brand to who you are personally. It's easier to keep consistent if you're always being yourself!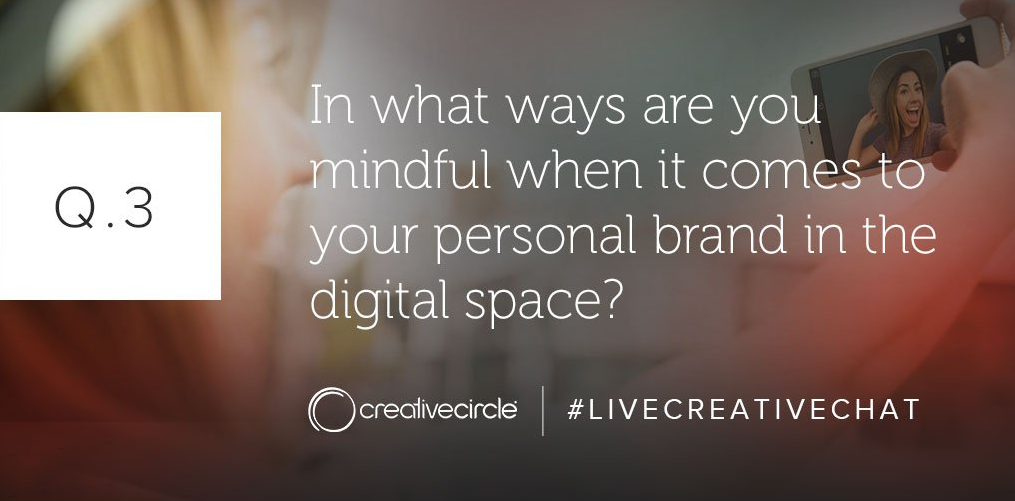 A3 I always keep in mind that nothing on the internet is private, so I am cautious about everything I post #livecreativechat

— Kate Mackie (@KateMackie5) March 15, 2017
A3: Stay mindful of digital trends, what is the new platform I can build mybrand on, what ways can I capture my audience. #livecreativechat

— Shaunda Lambert (@_simplyshaunda) March 15, 2017
@Kirsten_AD #LiveCreativeChat pic.twitter.com/2o29scxAK0

— OrangeniusInc (@OrangeniusInc) March 15, 2017
Identify your unique traits/strengths and figure out how to portray it on your social media platforms. Let people know who you are and what you stand for! If you're looking for more resources on professionally showcasing the authentic you, check out this article.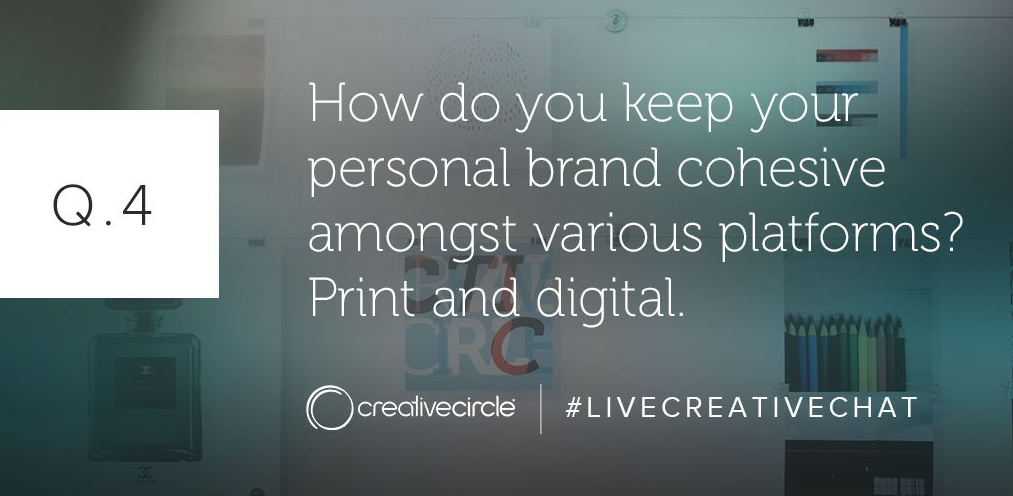 @Creative_Circle Using the same profile photo on your various platforms helps too! Bonus points for having your own logo.

— Kirsten Agnello-Dean (@Kirsten_AD) March 15, 2017
@Creative_Circle A4 Know your brand ethos. Live and breathe it. When you update one channel update them all. #livecreativechat

— Brian (@NYCreativeRcrtr) March 15, 2017
@NYCreativeRcrtr @Creative_Circle Great point! I love using @IFTTT to sync all my social accounts are updated and I don't have to do it manually. #livecreativechat

— Mind of a Diva (@MindofaDiva) March 15, 2017
A4 @Orangeniusinc gives you the tools to help you create and share a cohesive brand in the Creative Economy #livecreativechat pic.twitter.com/PaPJRYJzkX

— OrangeniusInc (@OrangeniusInc) March 15, 2017
Start by thinking about the key elements you want people to associate your brand with. From there, branch out to finding the staple features that represent you and those qualities. Keep consistent on all social media platforms to make you easily identifiable to the audience.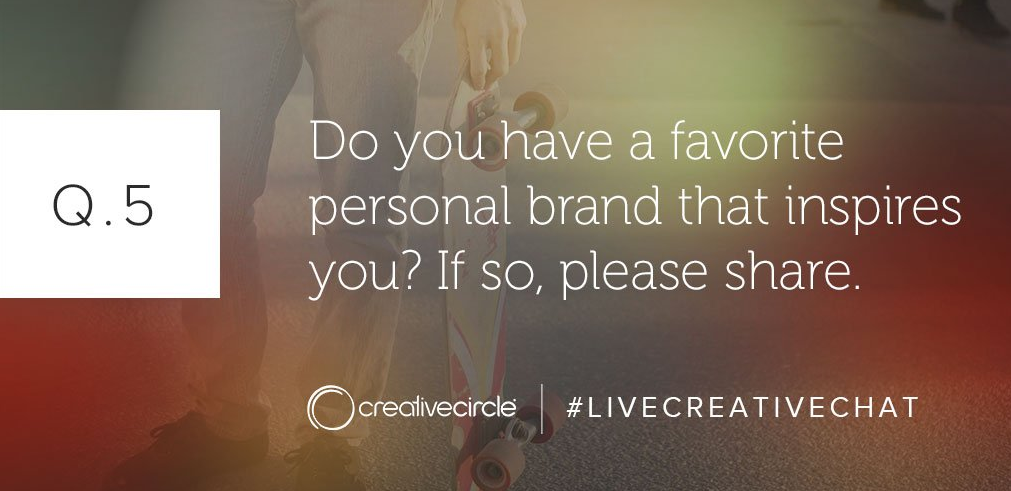 #LiveCreativeChat A5: I love @AlizaLicht (plus her #LeaveYourMark book is a great read) 💋 https://t.co/5zHLYHOqGH

— Kirsten Agnello-Dean (@Kirsten_AD) March 15, 2017
@Creative_Circle I also love biz that feel like personal brands and people you'd like to hang out with, i.e.: @BoldandPop or @CareerContessa

— Kirsten Agnello-Dean (@Kirsten_AD) March 15, 2017
A5: Yes! @HeyFranHey She is the guru making her personal story, her brand that people gravitate towards. #livecreativechat https://t.co/vi3wDFRDMD

— Shaunda Lambert (@_simplyshaunda) March 15, 2017
A5 love @natgeo's photojournalist, @coryrichardsNG's, personal brand! #livecreativechat

— Kate Mackie (@KateMackie5) March 15, 2017
Our favorite personal brands are those that stay authentic to who they are personally. Being honest can be vulnerable, but taking that risk is what sets you apart!
Once you have a clear sense of identity, every piece of self-promotion – whether it's your resume, portfolio, or LinkedIn – will be that much easier to make. When you have a target you're trying to hit, it's easier to aim!
Be sure to check out our next Twitter Chat in April, where we'll be talking about perfecting your portfolio. If you like reading tweets, be sure to follow Creative Circle on Twitter and check out our #livecreativechat every third Wednesday of the month at 12pm PST. Until next time, keep living creative!