I may be biased, being a native and all, but Kansas City is an incredible place (and an actual city, I promise). There's always something to do or see: galleries, block parties and pop-up shops in the Crossroads; live music, drinking and dancing at the Nelson; and old movie screenings on the rooftop of our beautiful downtown library. These are a few of my favorite things.
You can probably tell I'm really proud of my hometown, and I like to explore my community as much as possible — especially since I spend most of my hours at home, typing away while my cat, Carl, sleeps (and occasionally crawls into my lap). Last summer, I learned the hard way that, as a full-time freelancer, it's easy to get burned out: from being too busy, not busy enough or being alone. (See definition: catch-22.) I still struggle with the ups and downs of freelance life, but for the most part, I've found a balance. I make sure to fill up my creative tank, and I make sure to empty it.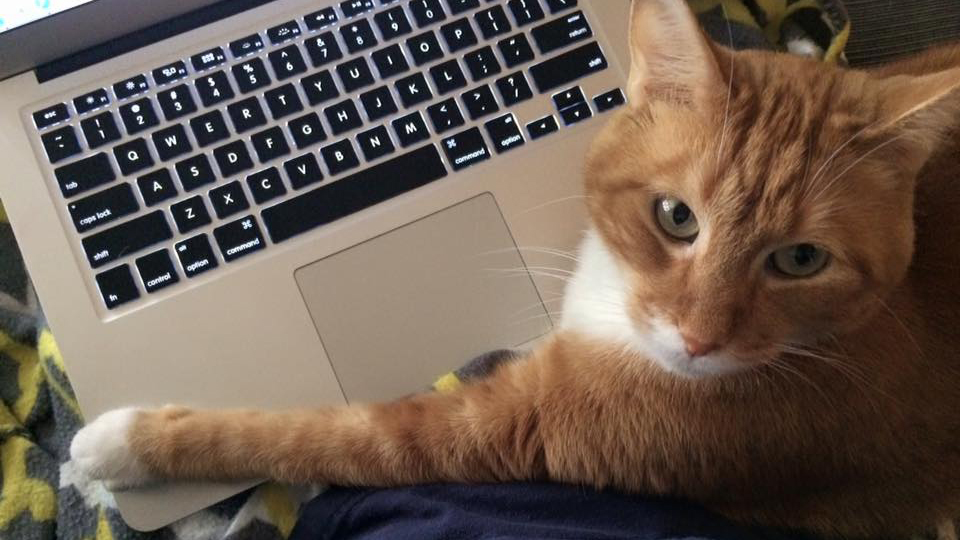 Now that spring (more like summer) is here, Yoga in the Park is back outside. It's a donations-based class held on the front lawn of the Nelson. (Double mention for this museum because it's that good.) Every Sunday, I walk the two blocks from my apartment, mat and water in hand; set up near one of the gigantic, iconic shuttlecocks; and I decompress. I let go of the stresses of the previous week, and I put away the to-do list for the coming week. For an hour, I focus on me. I breathe. I stretch. I feel the sun on my face and the wind between my fingers.
After those 60 minutes, I'm reset and restored. It's what works for me to be able to concept and write all day every day for five (or more) days a week. It's so important to have an outlet that's different from your job, even if you work in a creative field. I hope you've found yours. If you haven't, give yoga a try — or make a trip to Kansas City. I'll show you around!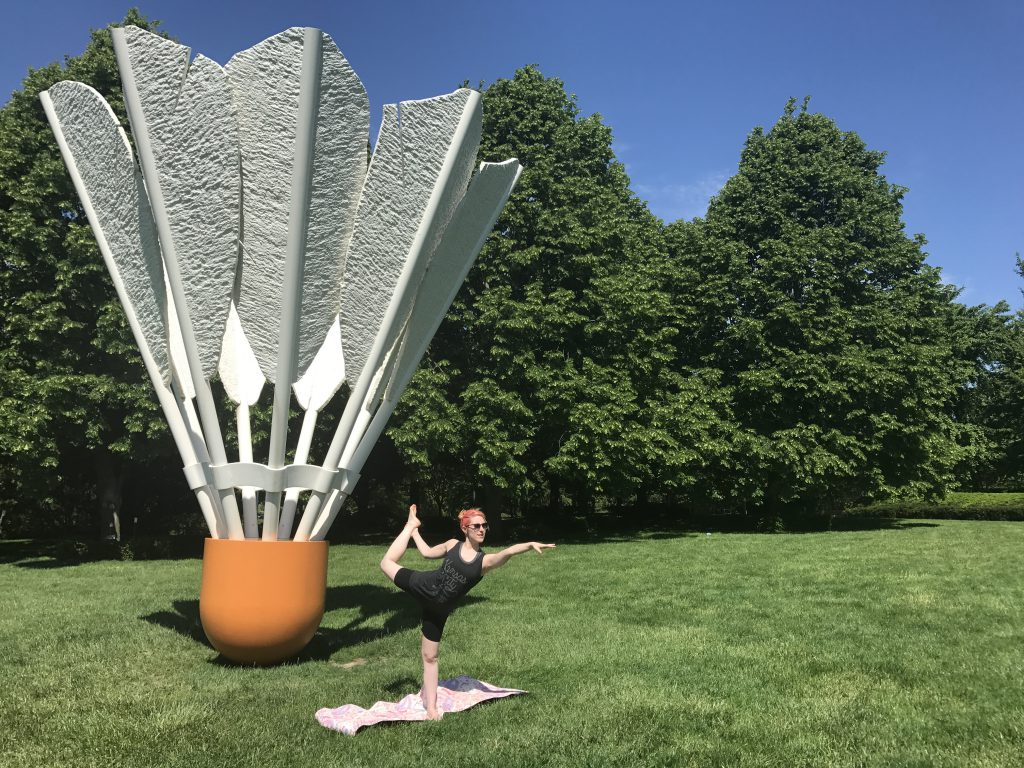 P.S. There are two Kansas Cities, if you didn't know. I live in Kansas City, Mo., home of yummy BBQ, Boulevard beer and Royals baseball. Kansas City, Kan., is home to a speedway for NASCAR events. Point: There is a difference, and Kansas City, Missourians get VERY offended if you say they're from Kansas.
---
Mel is a Creative Circle candidate and a copywriter/copyeditor with 7+ years of experience. She is also a pun-loving AP Style purist, alliteration addict and brand storyteller. If you want to work with Mel, contact Creative Circle's new office in Kansas City, Mo.